(English)​​​​​​​


Flipover Frog is a board game I illustrated in 2019 for Hub Games.
It is a rainforest themed game for two to four players. At the beginning, players are secretly assigned a colourful family of frogs. The winner is whoever colonise most field (on the board).
--
(Français)​​​​​​​
Flipover Frog est un jeu de société que j'ai illustré en 2019 pour la compagnie Hub Games.
C'est un jeu qui a pour thème, la forêt tropicale et se joue de deux à quatre joueurs. Au début, les participants se font secrètement assigner à une famille colorée de grenouilles. Le gagnant est celui qui colonise le plus de terrain (sur la planche de jeu).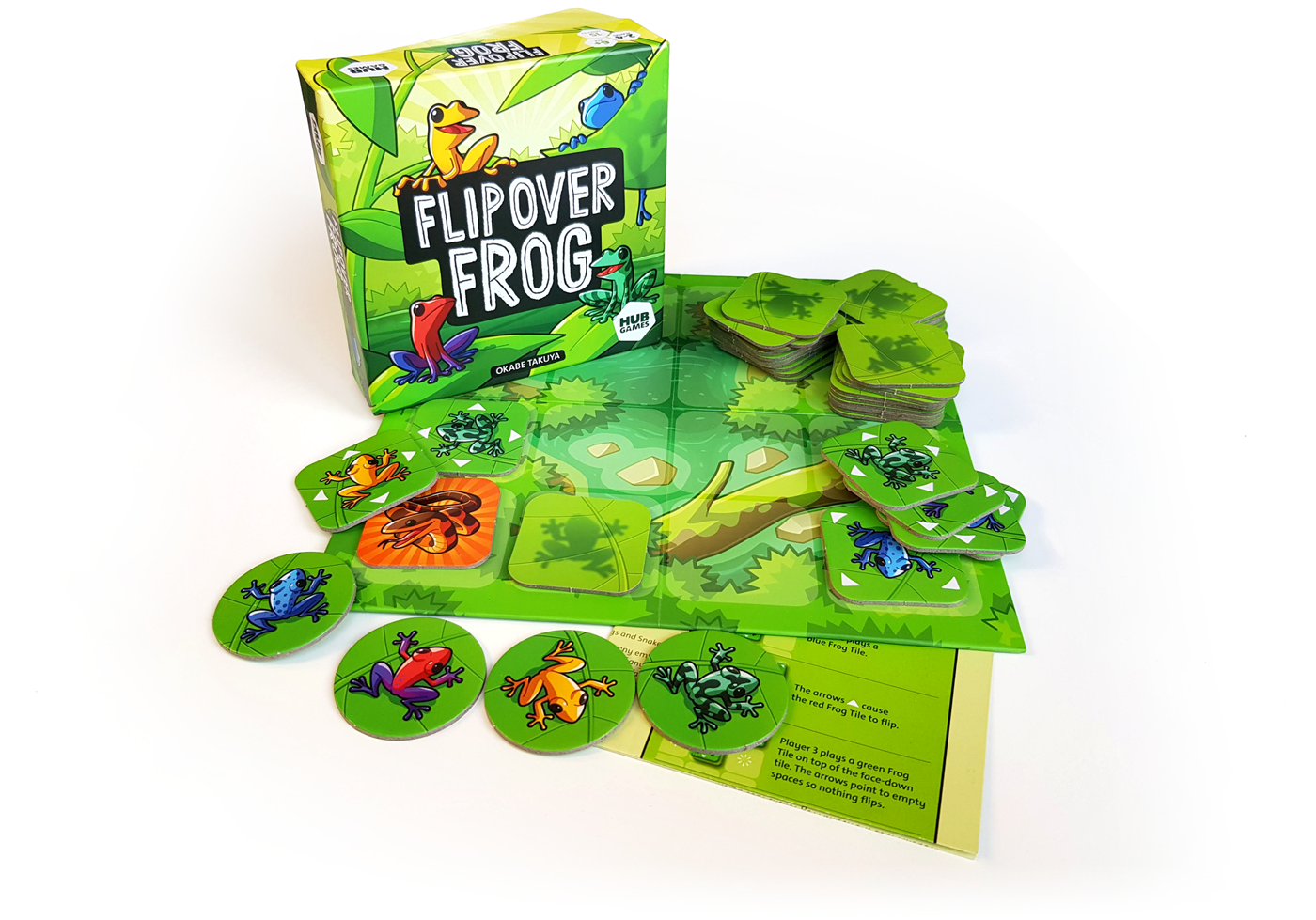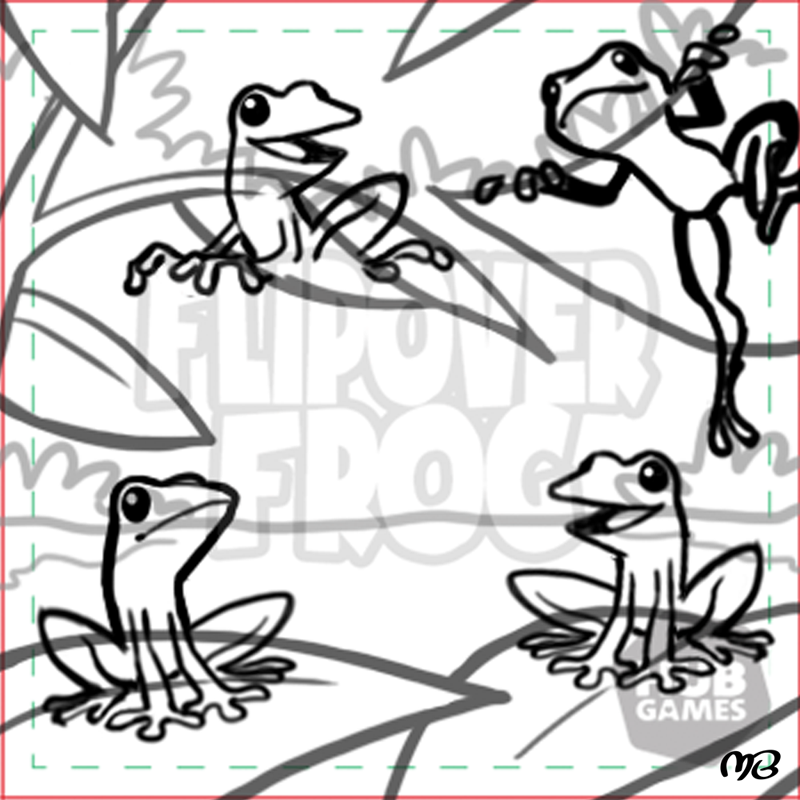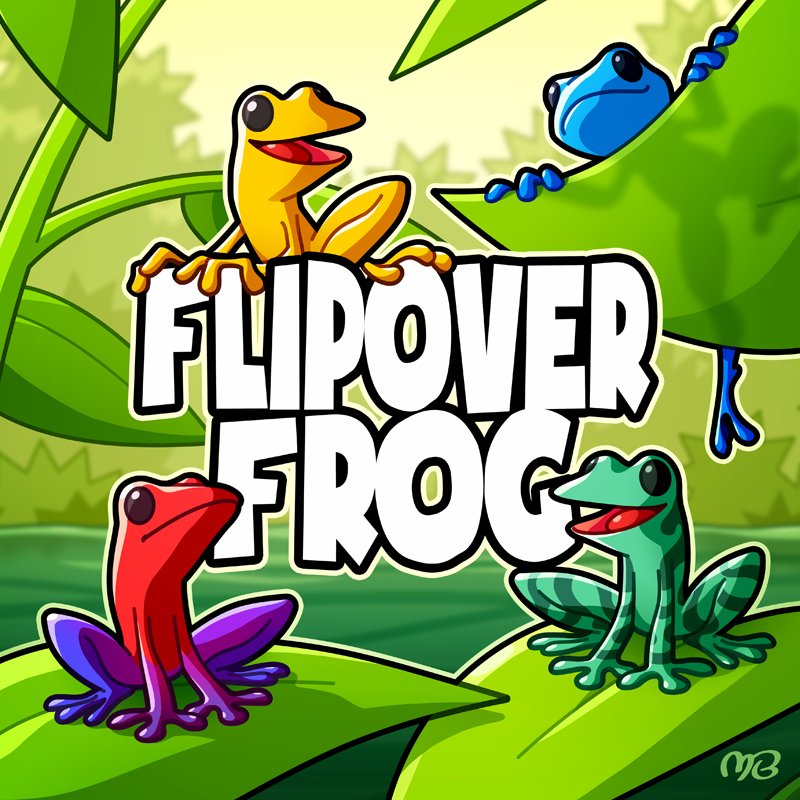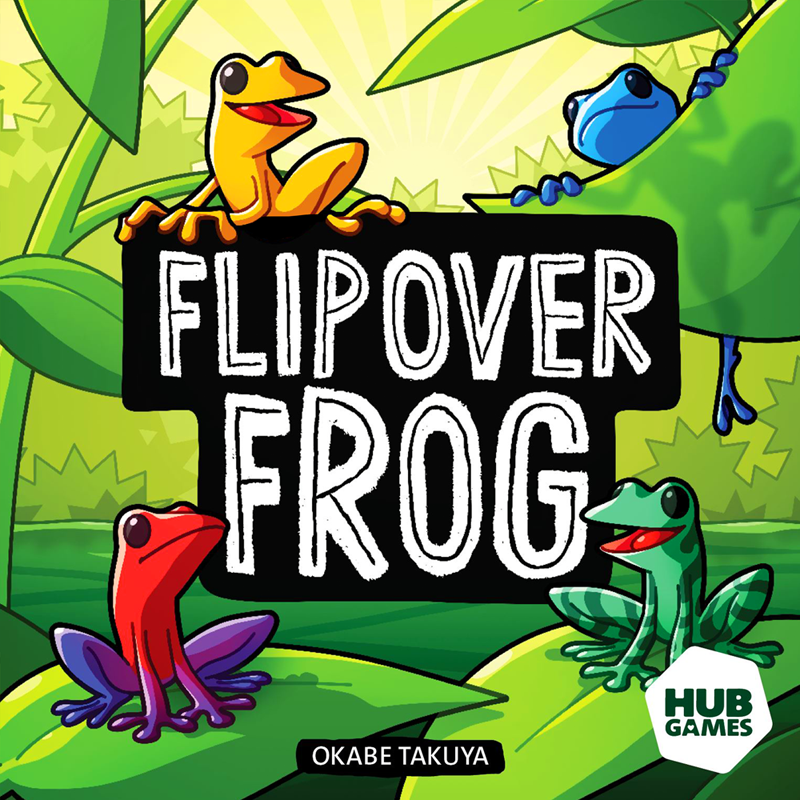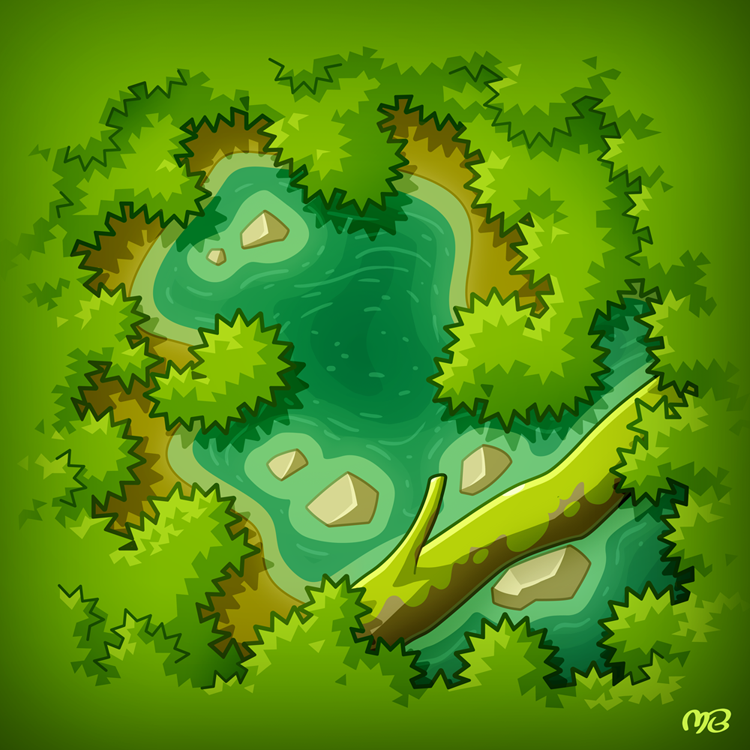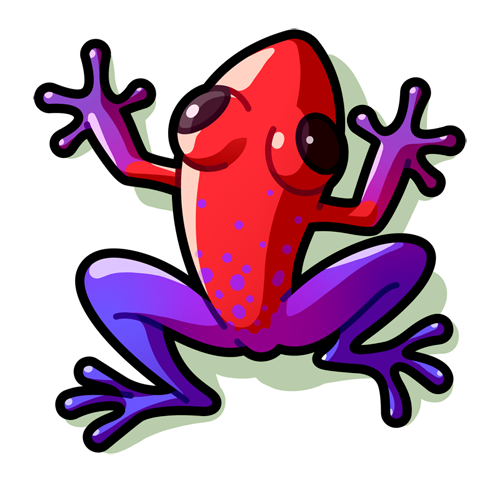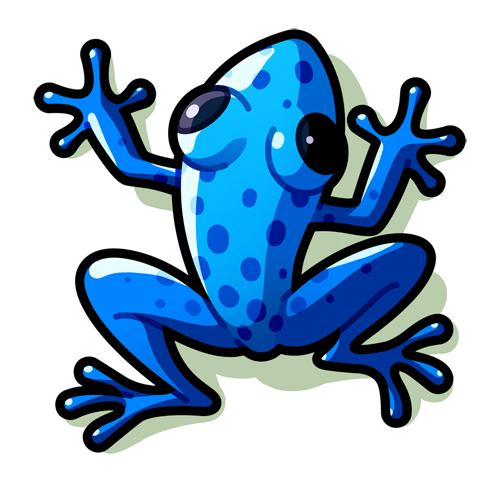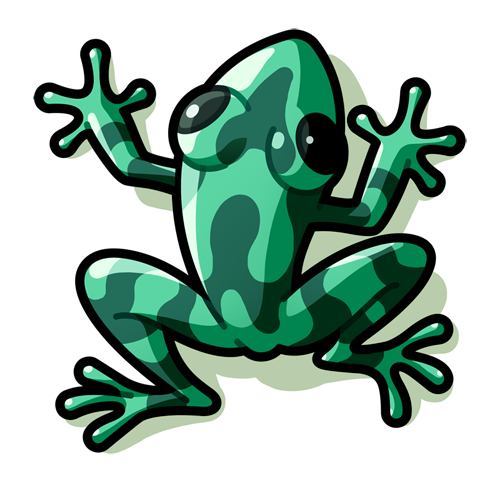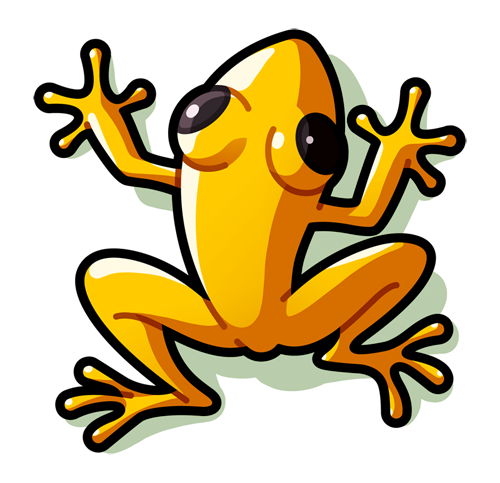 This board game is a "occidental" reskin of the original (japanese) game created by Okabe Takuya.
Ce jeu de société est dans les faits, un nouvel emballage "occidental" du jeu original créé par Okabe Takuya.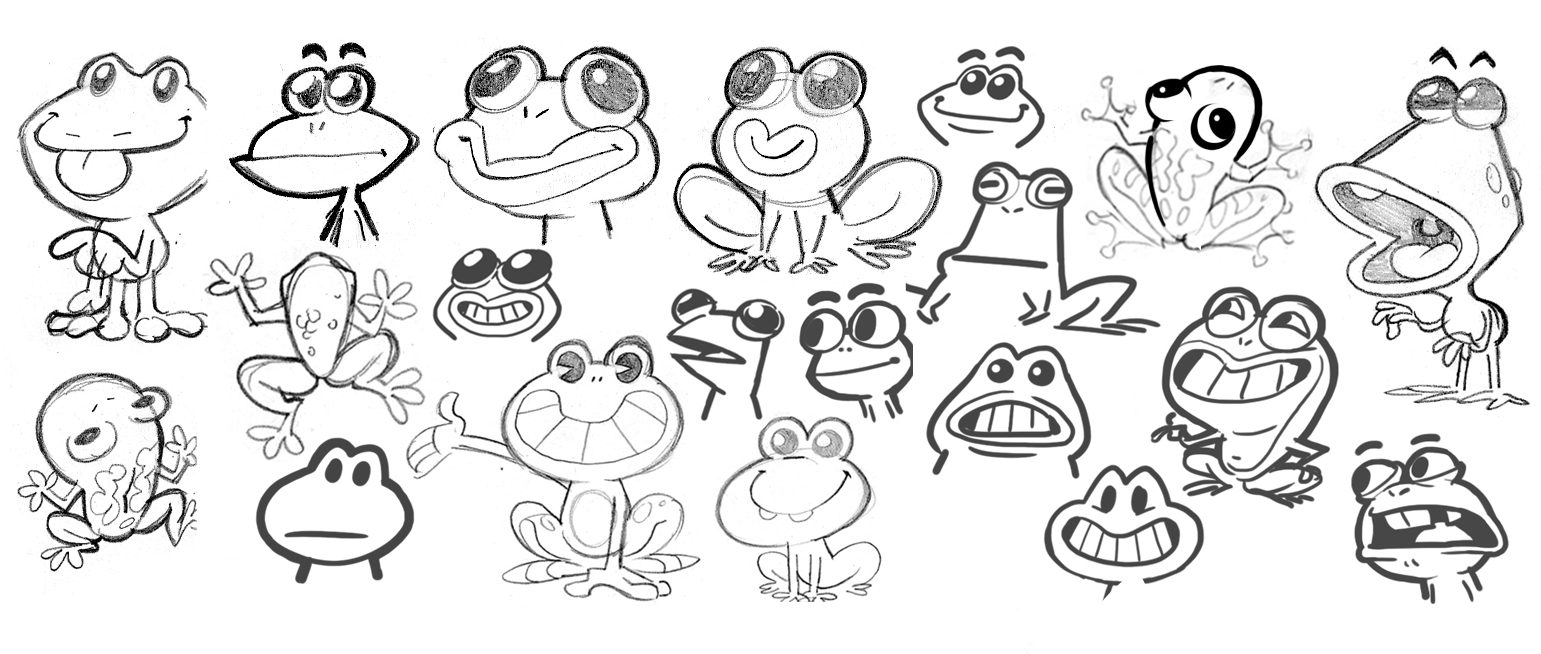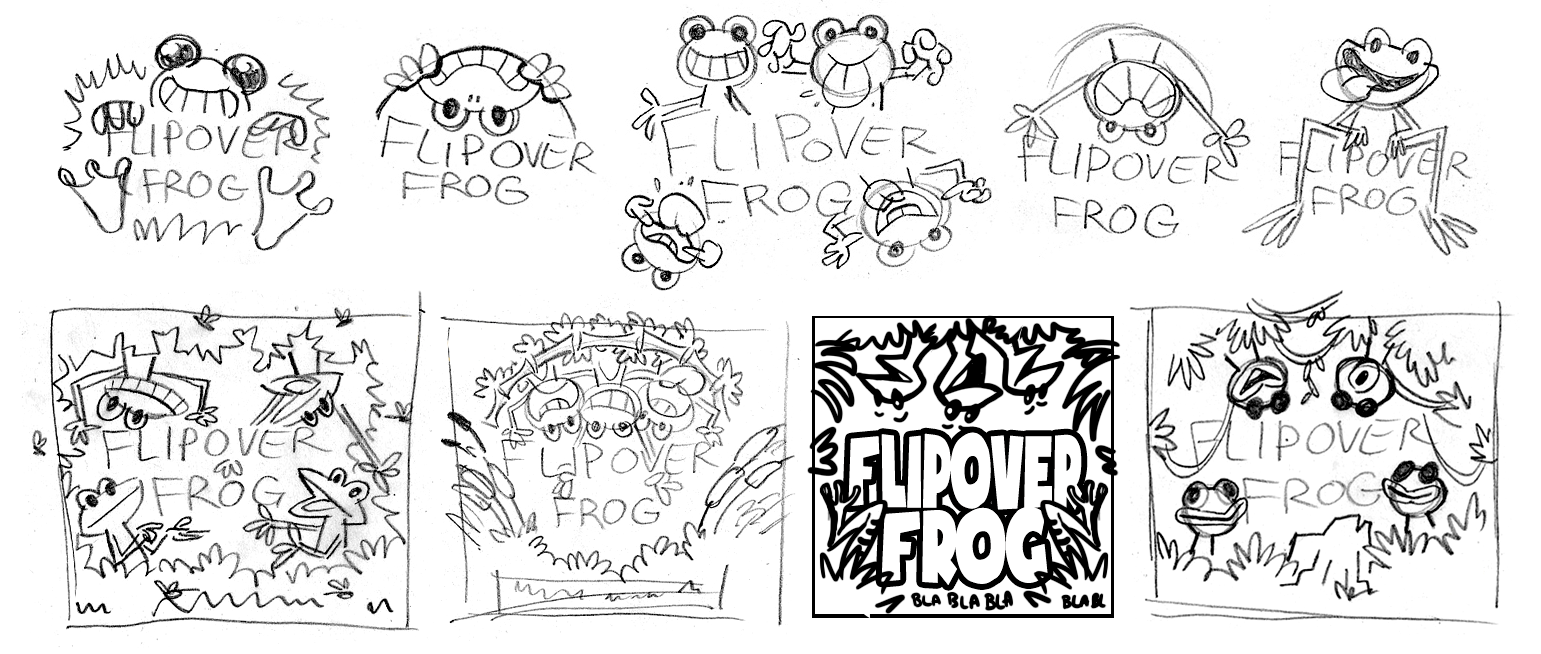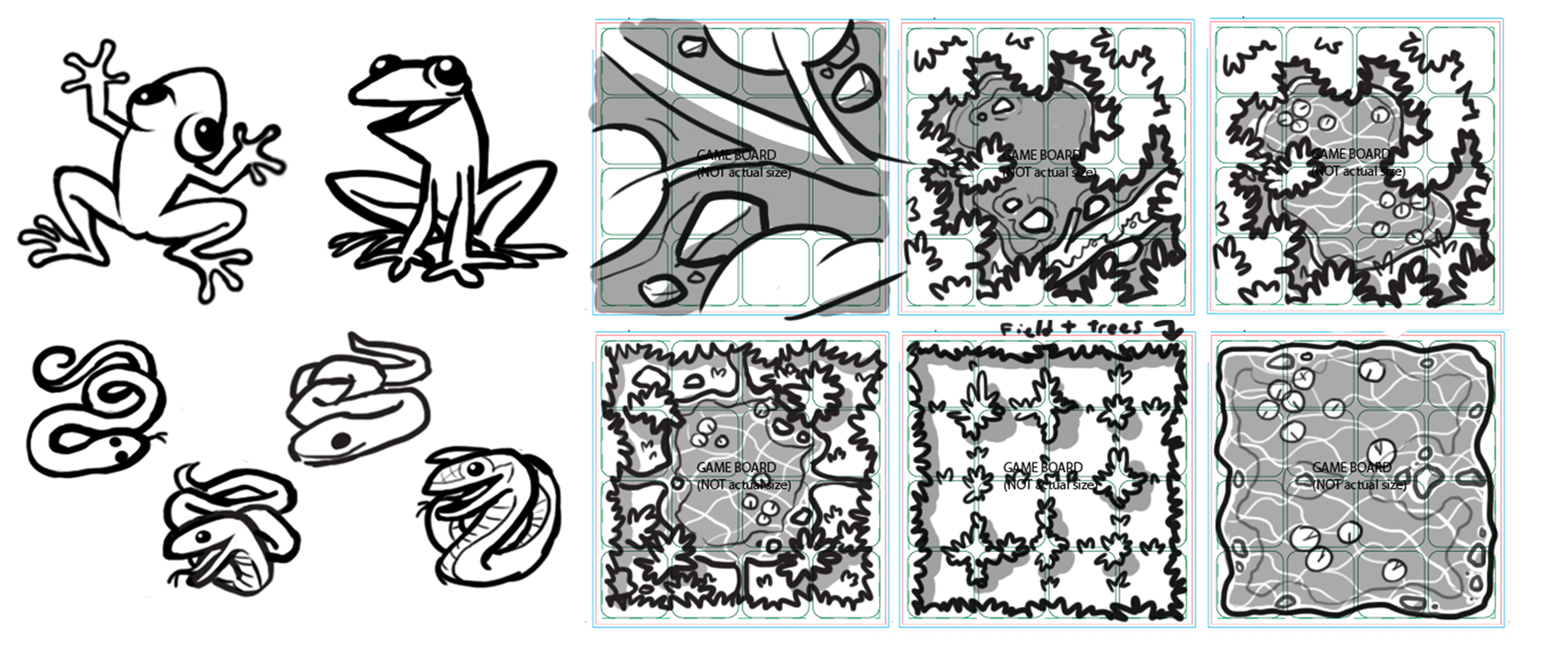 (English)​​​​​​​


About the game:
An easy to learn but deceptively tricky game, Flip Over Frog sees you and your opponents trying to sneakily take control of the 4x4 rainforest board by having the most frogs of your colour in play at the end of the game. Cleverly place frogs on the board to flip adjacent tiles, hiding some frogs and revealing others. Plan ahead, watch out for snakes, and flip your way to victory!
At the beginning of the game, each player is given a Round Frog Token. This determines the colour of the frogs they are looking to have the most of on the board once the game is complete, and must be kept secret. Players also receive three Frog Tiles; one is added to the board each turn, either on an empty space or on top of a face down tile. Should the new tile have arrows pointing at any other tiles, these flip immediately. When no more tiles can be played, players reveal their secret Round Frog Token, and the player with the most frogs of their colour on the board is the winner.

(Français)


À propos du jeu:
Flip Over Frog est un jeu facile à apprendre mais trompeur. Vous et vos adversaires tentez de prendre en main le contrôle du marécage (le plateau de jeu) en ayant le plus grand nombre de grenouilles de votre couleur présents à la fin de la partie. Placez intelligemment les grenouilles sur le plateau pour retourner les tuiles adjacentes, en cachant certaines grenouilles et en révélant d'autres. Planifiez à l'avance, faites attention aux serpents et faites votre chemin vers la victoire!
Au début de la partie, chaque joueur reçoit un jeton rond. Cela détermine la couleur de chaque joueur. Les joueurs reçoivent également trois tuiles de grenouille; une tuile est ajoutée au plateau à chaque tour, soit sur un espace vide, soit sur une tuile à la face cachée. Si les nouvelles tuiles ont des flèches pointant sur d'autres tuiles, celles-ci basculent immédiatement. Quand plus aucune tuile ne peut être jouée, les joueurs révèlent leur grenouille assignée (jeton rond), et le joueur avec le plus de grenouilles de sa couleur sur le tableau est le gagnant.


• Site web