A couple of years ago I did all artworks of this card game called 

General

. It is army/war themed but with a funny twist and a lighter touch with cartoon characters.
Il y a quelques années, j'ai conçu toutes les illustrations de ce jeu de cartes nommé

Général

. Il est à thématique d'armée/guerre mais avec une touche légère et amusante avec des personnages très caricaturaux.

General

 is a simple yet complex card game in which you try to be the last man standing.

Fans of games since their early ages, the brothers who created and perfected the game drew their inspirations from a variety of different games.

General

could loosely be described as a mix of

Magic: The Gathering

and

Risk

. A game in which you stack up your deck of cards but then you strategize and master your military plan.
Every single game is different and anything can happen until the very end. Even when trailing behind, you can make a comeback and attain victory.

Général

 est un jeu de cartes simple mais avec une certaine complexité dans lequel vous tentez d'être le dernier debout.
Fans de jeux depuis leur plus jeune âge, les frères qui ont créé et perfectionné le jeu ont puisé leur inspiration dans une variété de jeux différents. Général pourrait être décrit comme un mélange de Magic: The Gathering et Risk. Un jeu dans lequel vous empilez vos cartes, mais vous élaborez ensuite une stratégie et maîtrisez votre plan militaire.
Chaque match est différent et tout peut arriver jusqu'à la fin. Même à la traîne, vous pouvez faire un retour et remporter la partie.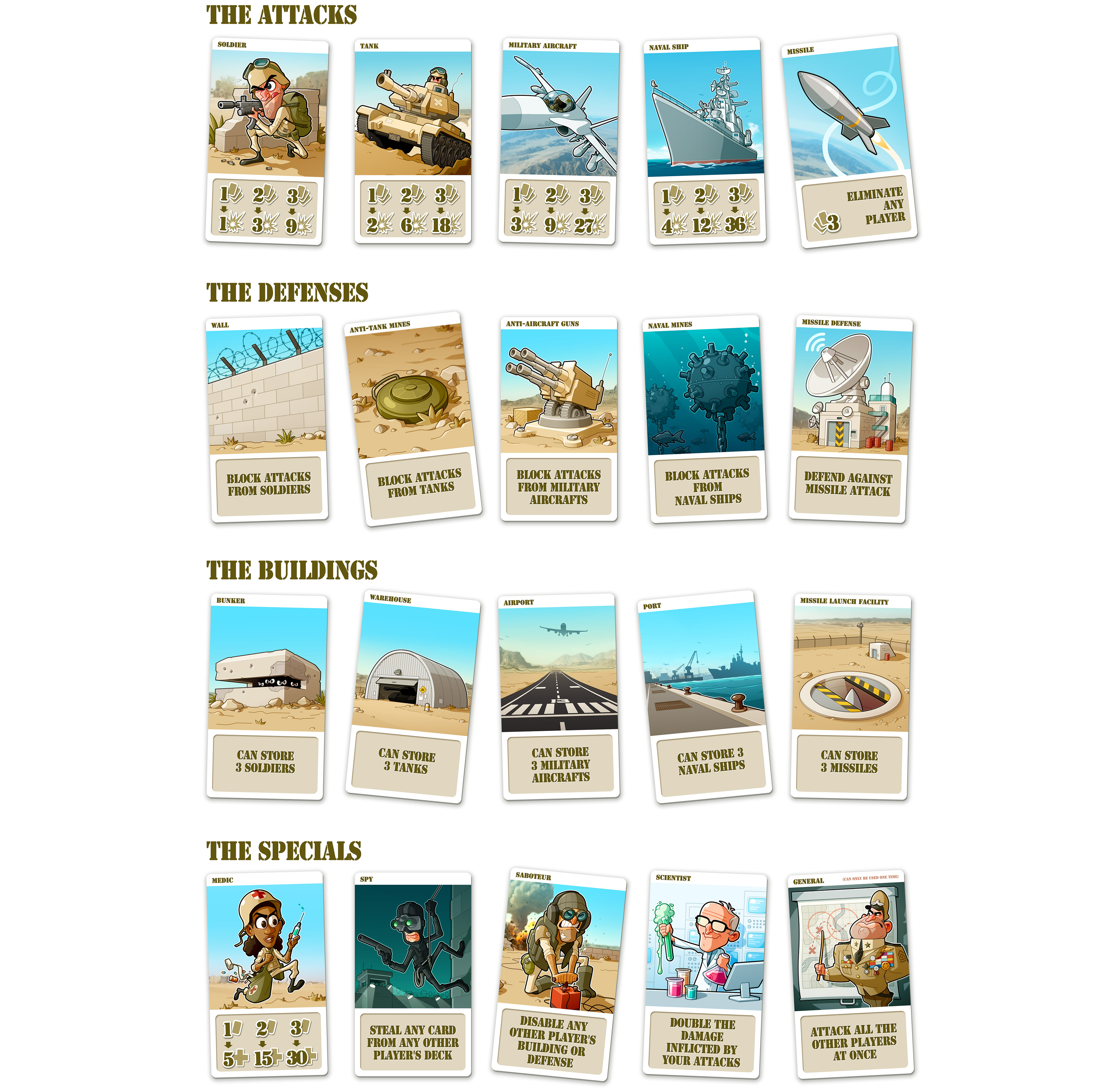 •  Each player start with 100 health points.
•  Each player must have 7 cards in his deck at all time.
•  Attack cards are used to attack! You need one or more sets of 3 identical cards to inflict the amount of damage listed on the card.
•  Building cards are used to store units so you can do more devastating attacks.
•  Defense cards are used to defend against certain types of attacks.
•  Special cards have special attributes unique to each card.
•  You win the game by being the last player standing.

•  Chaque joueur commence avec 100 points de vie.
•  Chaque joueur doit avoir 7 cartes dans sa main à tout moment.
•  Les cartes d'attaque sont utilisées pour attaquer ! Vous avez besoin d'un ou plusieurs ensembles de 3 cartes identiques pour infliger le montant de dégâts indiqué sur la carte.
• Les cartes Bâtiment sont utilisées pour stocker des unités afin que vous puissiez effectuer des attaques plus dévastatrices.
• Les cartes de défense sont utilisées pour se défendre contre certains types d'attaques.
•  Les cartes spéciales ont des attributs spéciaux propres à chaque carte.
•  Vous gagnez la partie en étant le dernier joueur debout.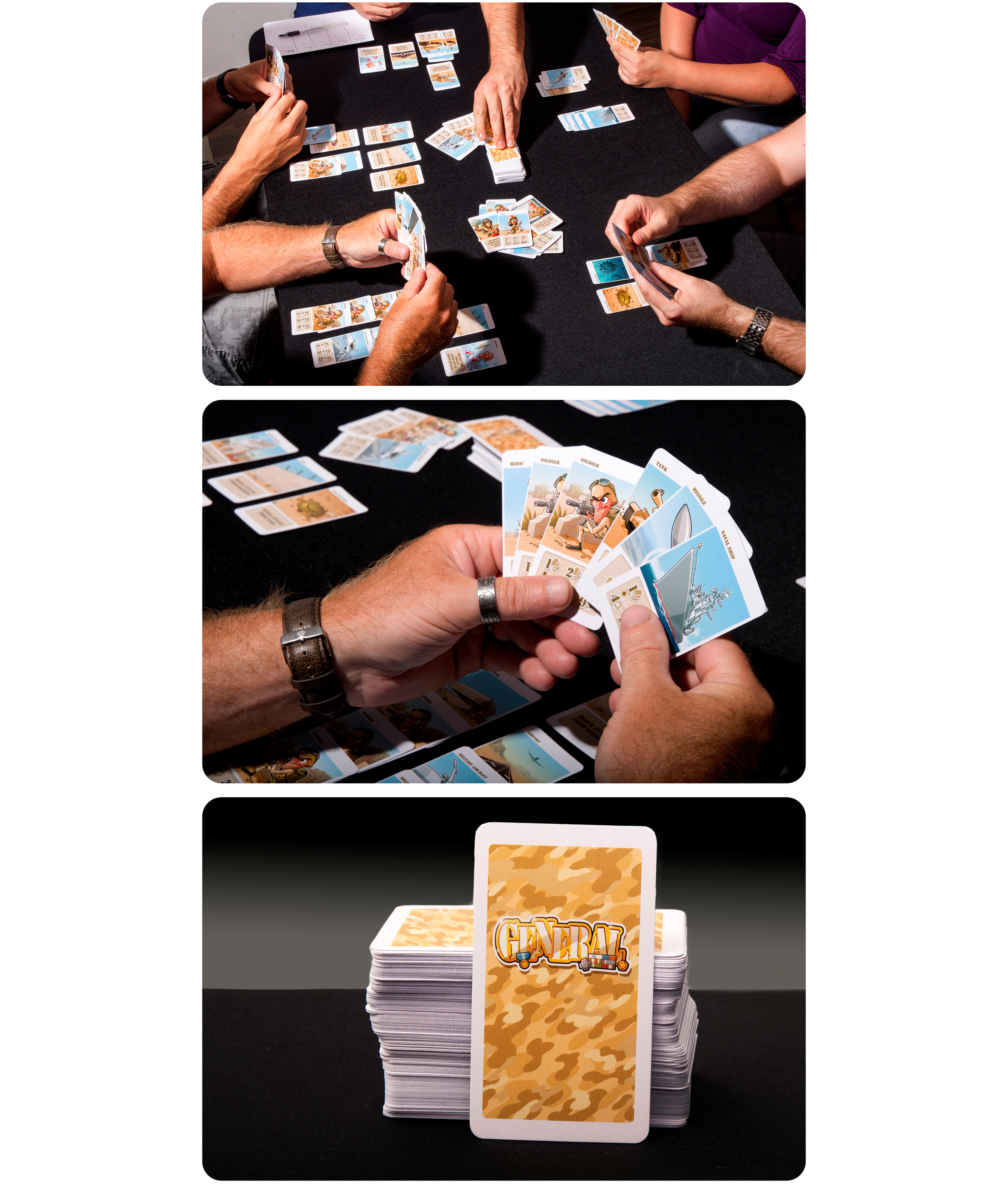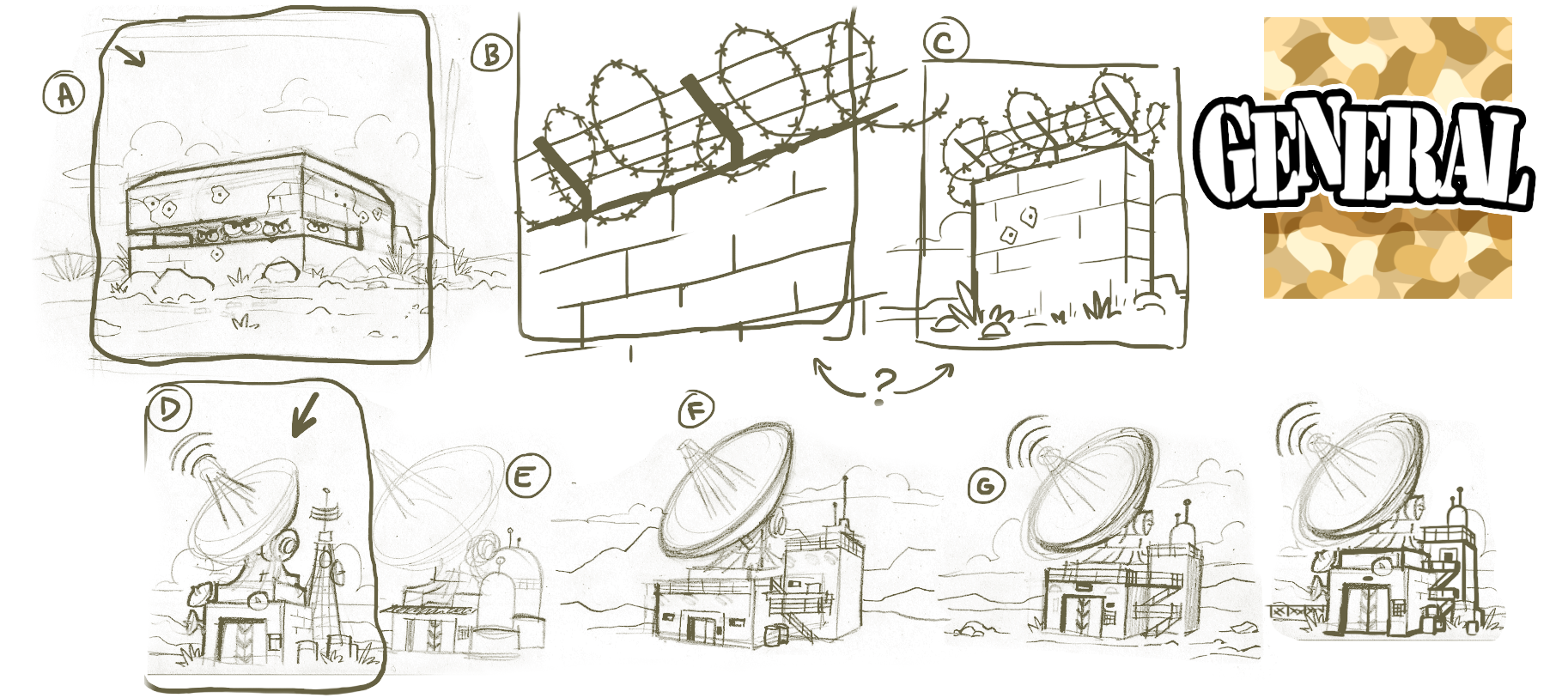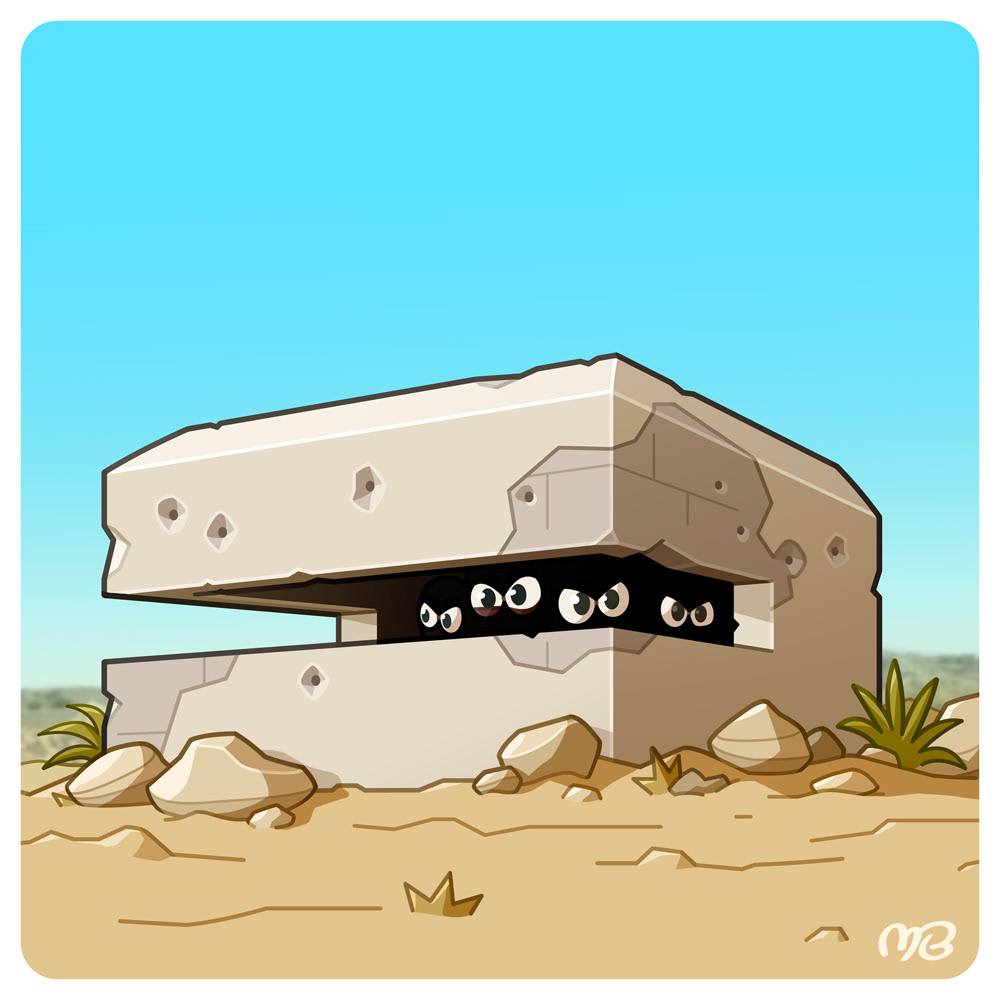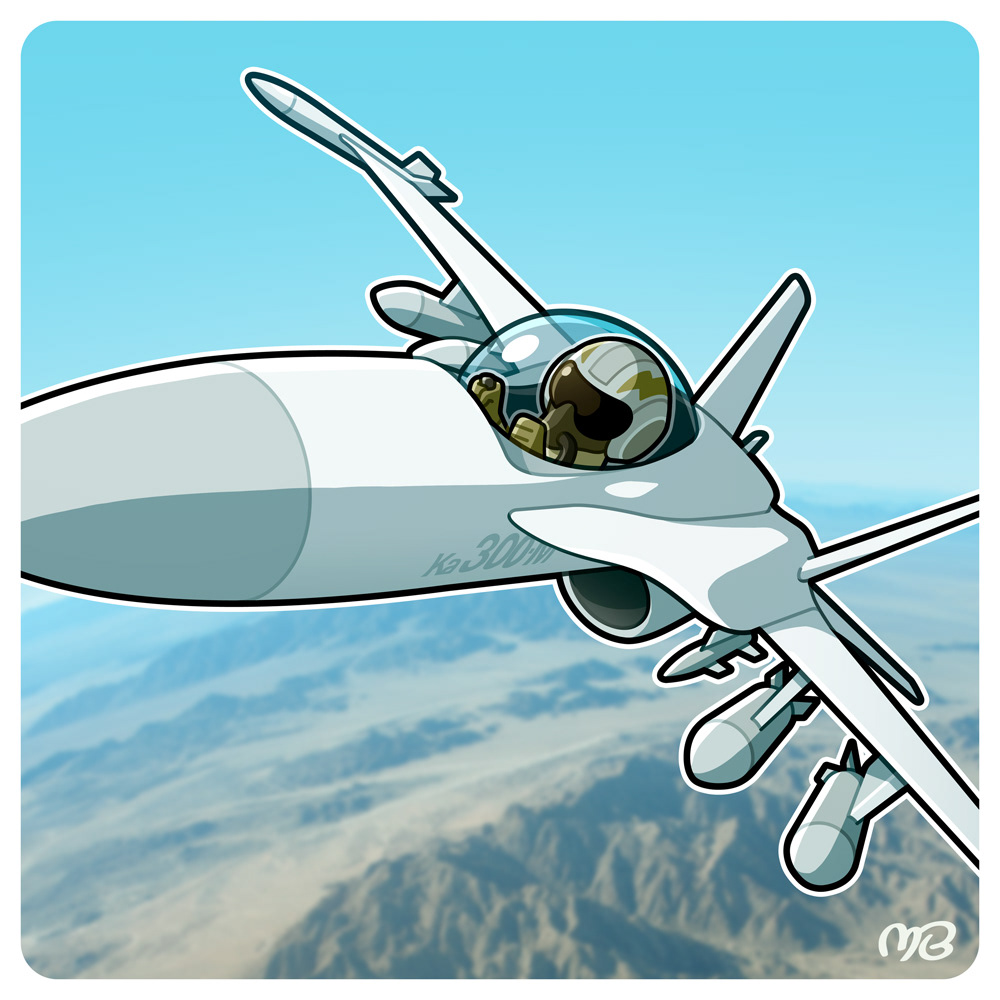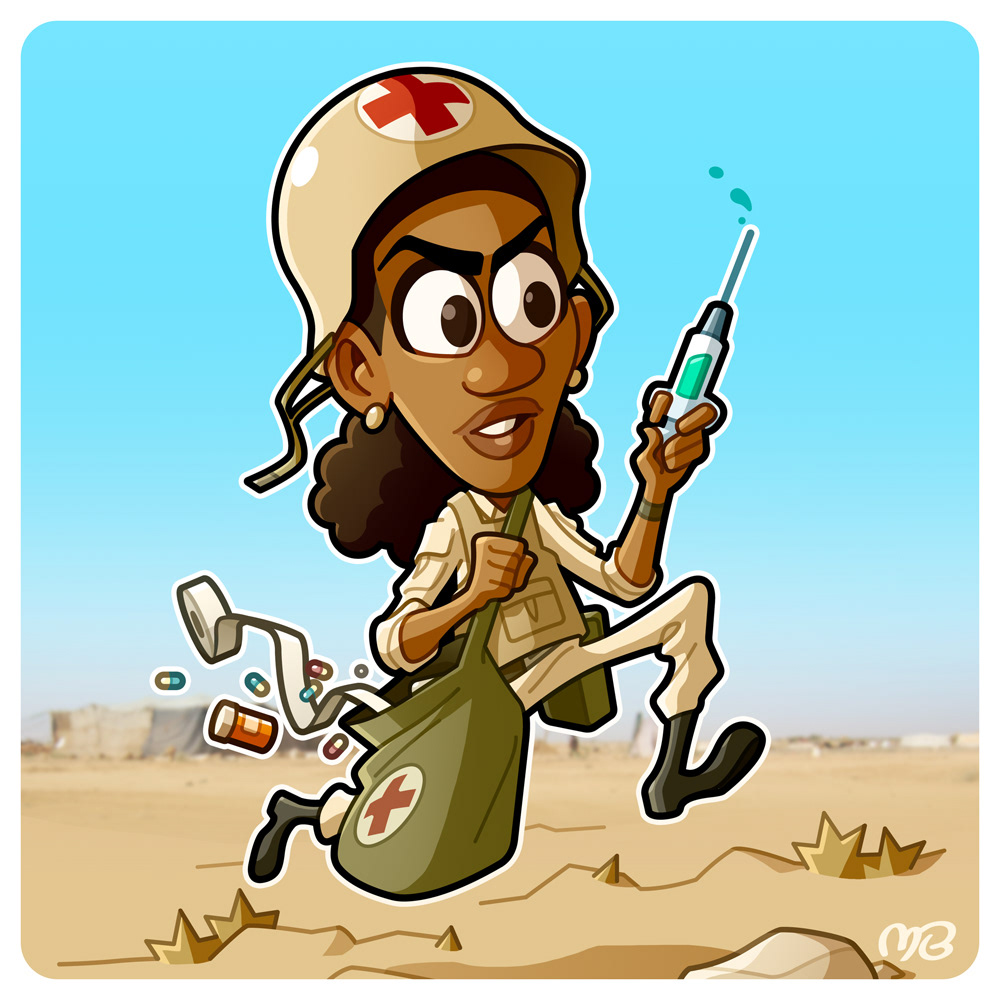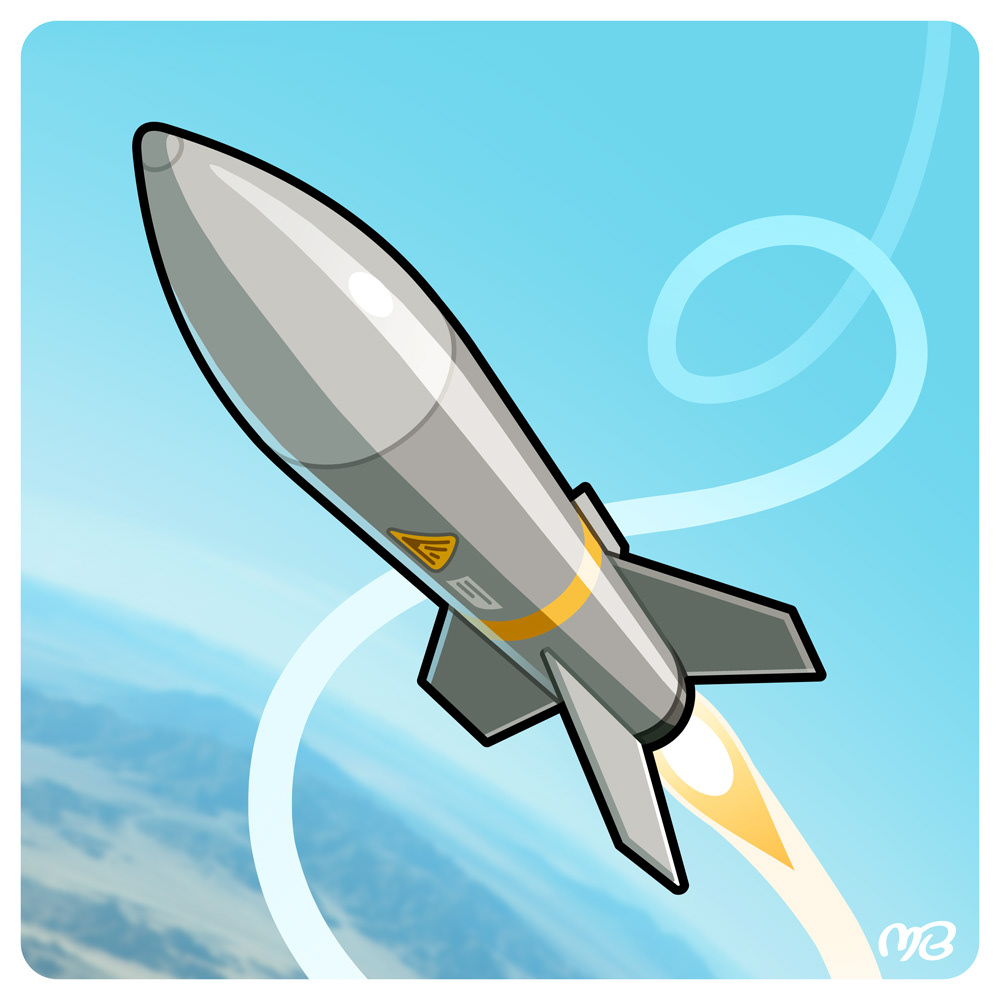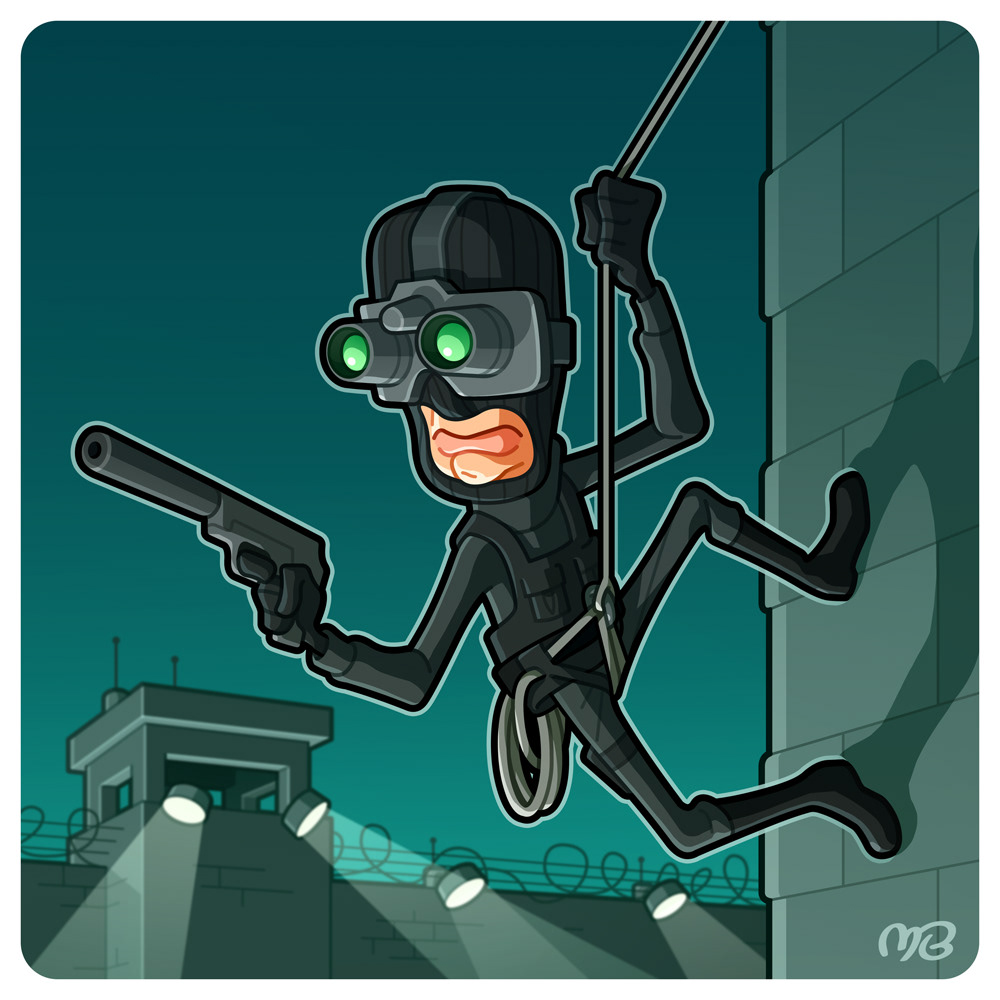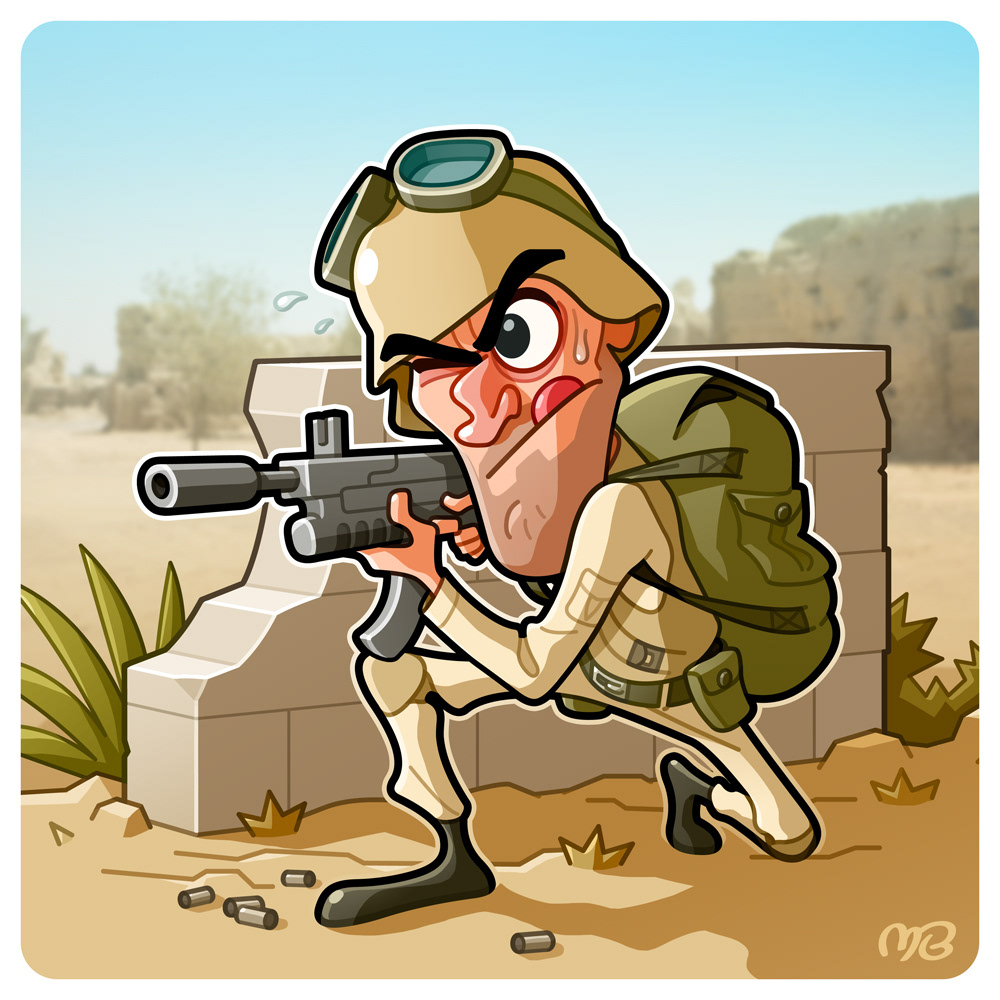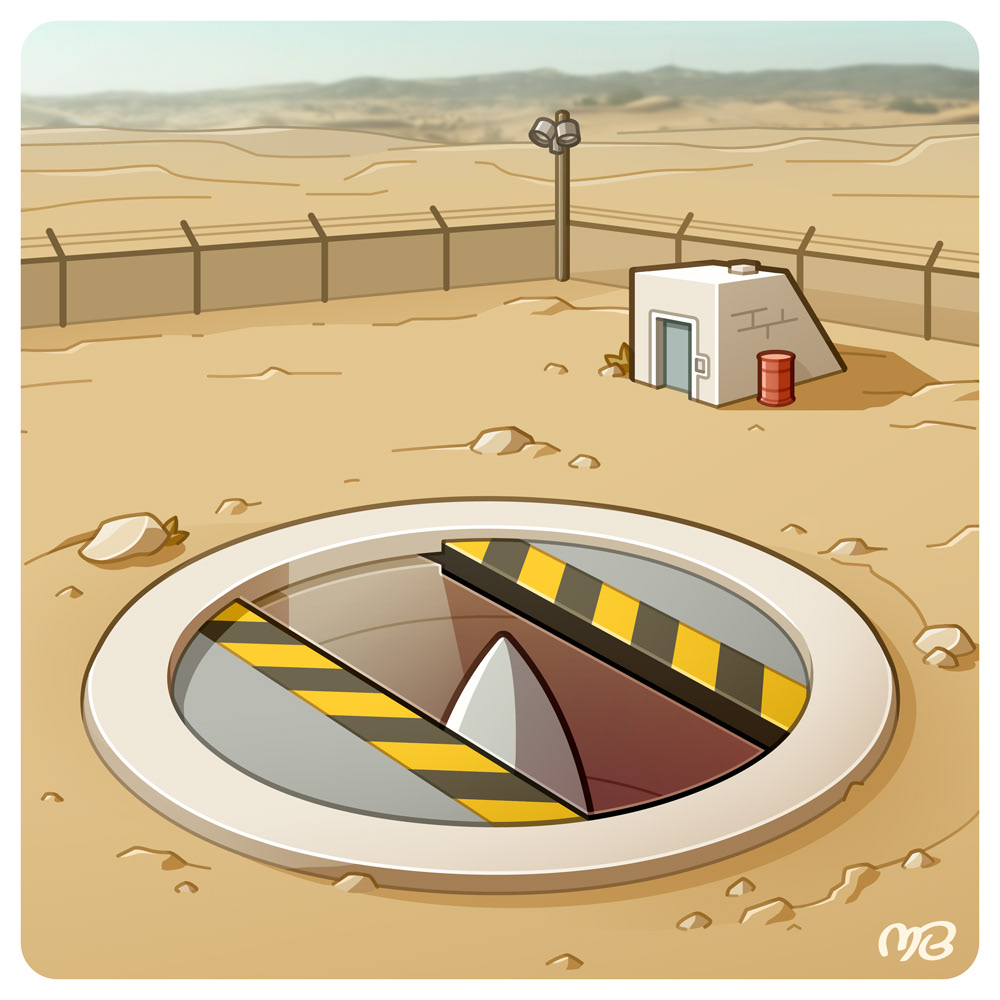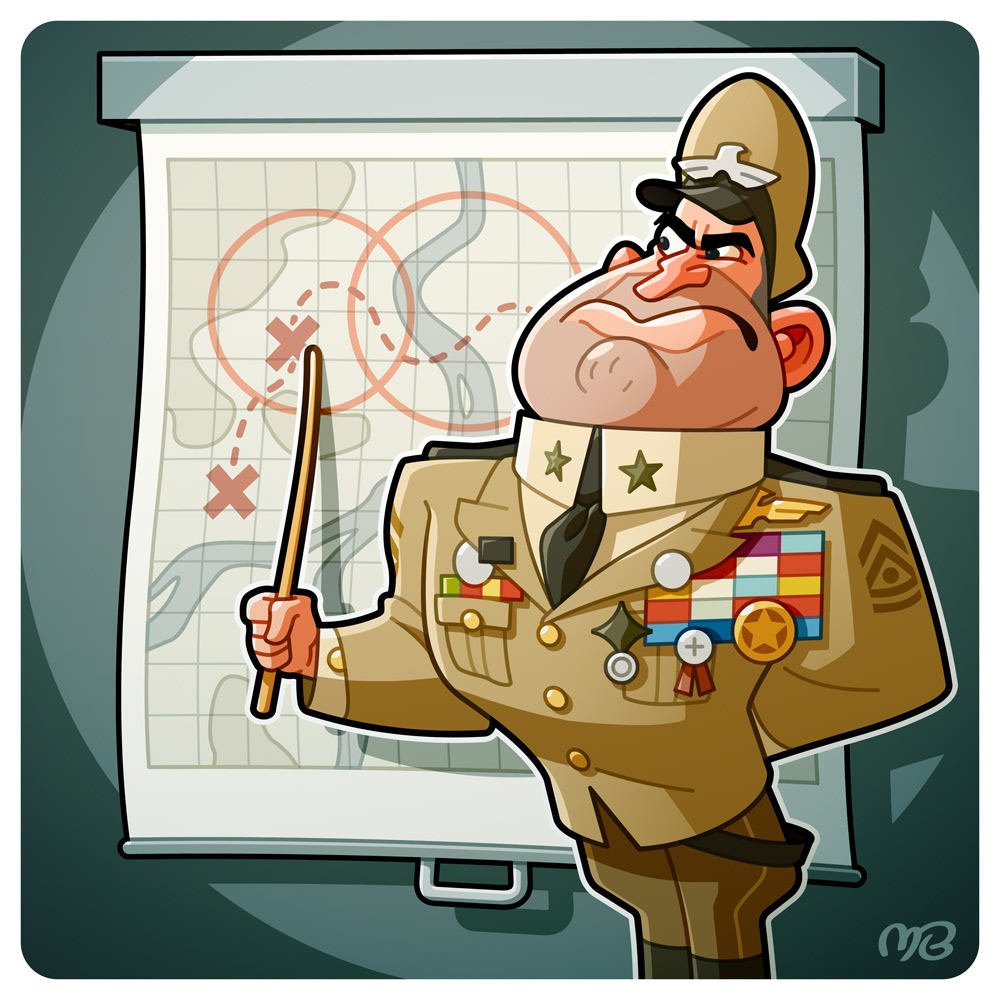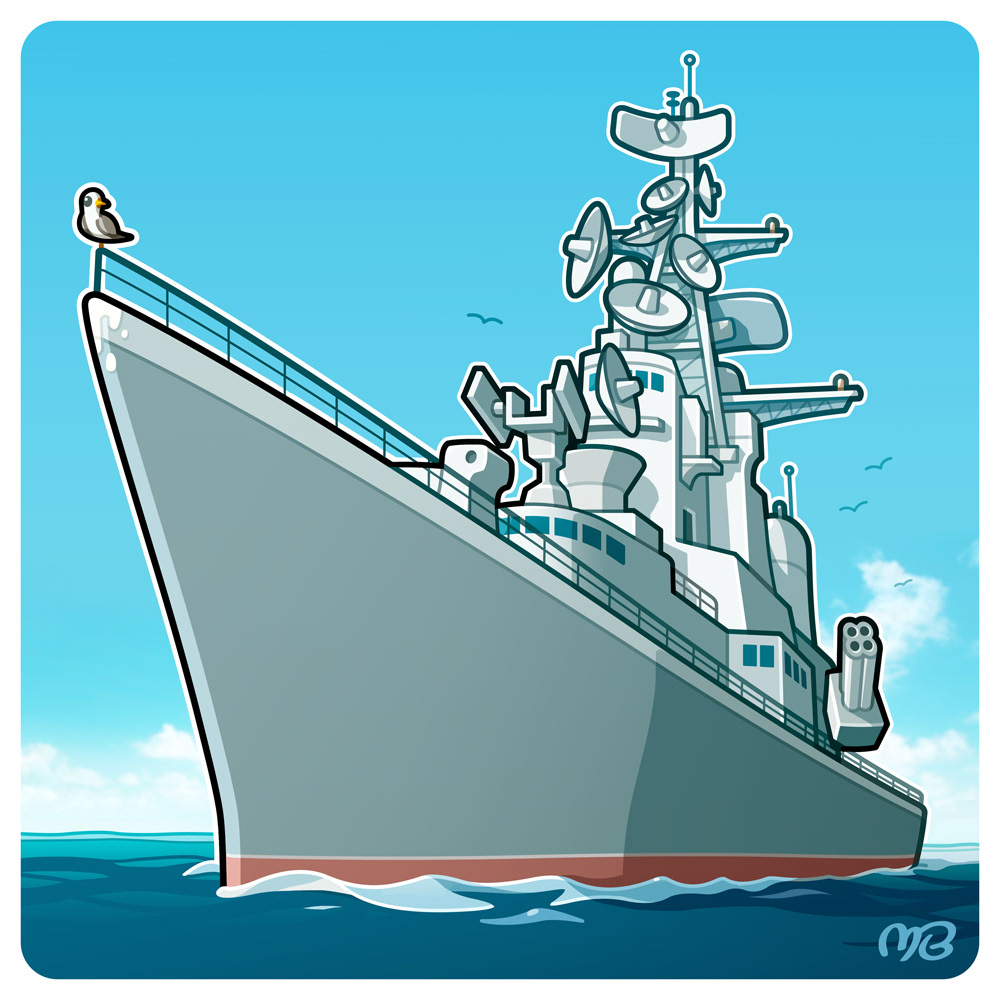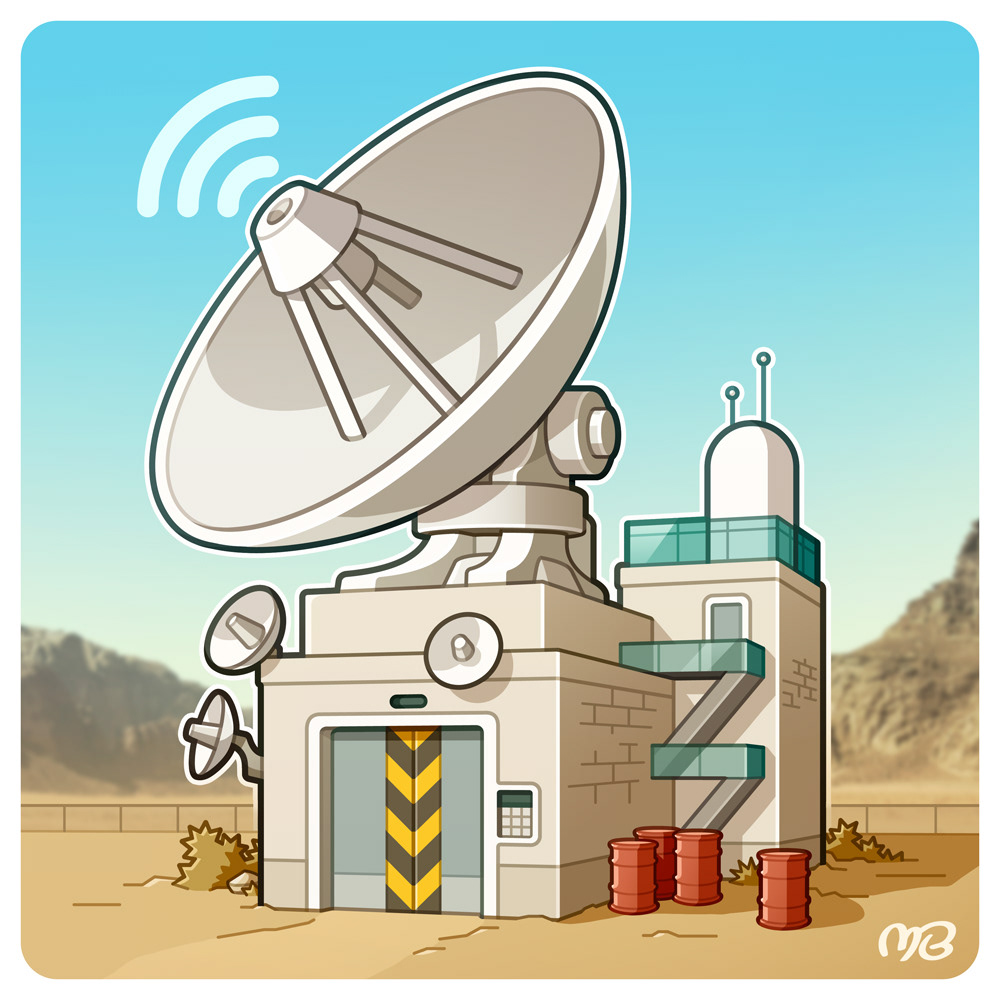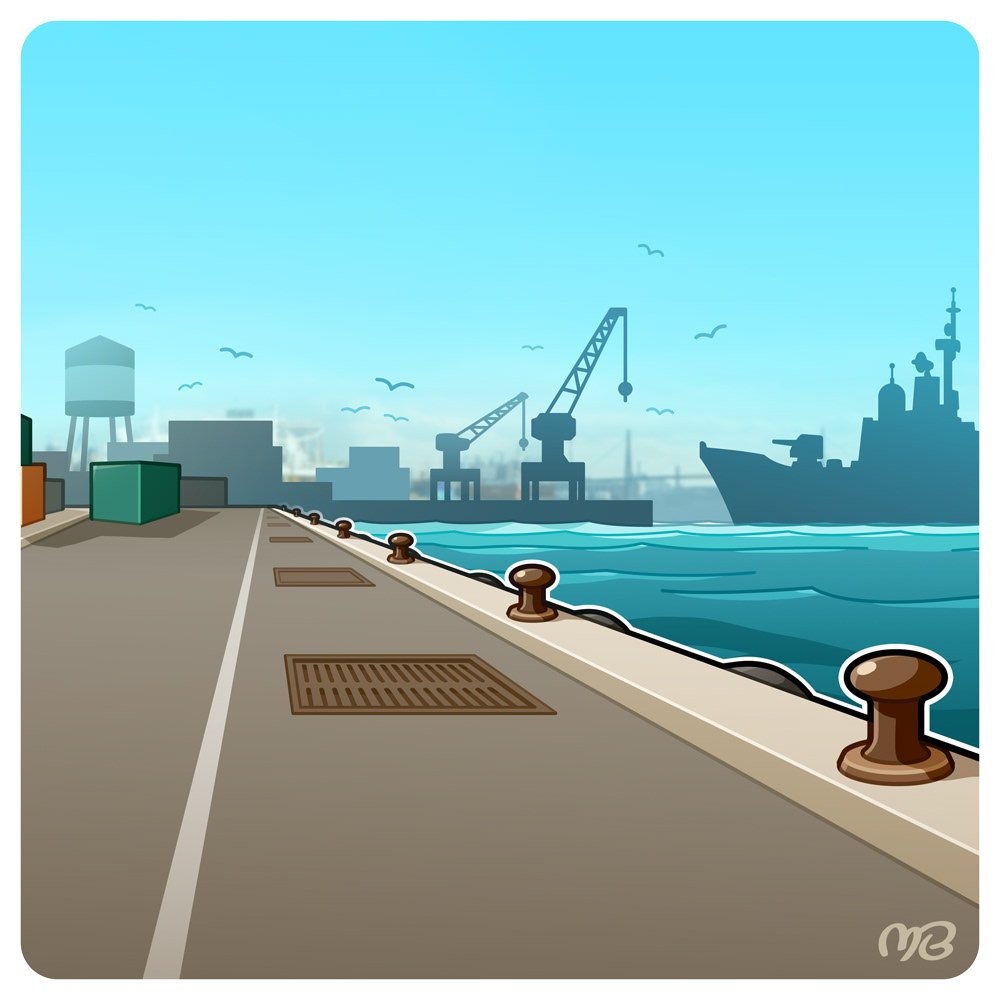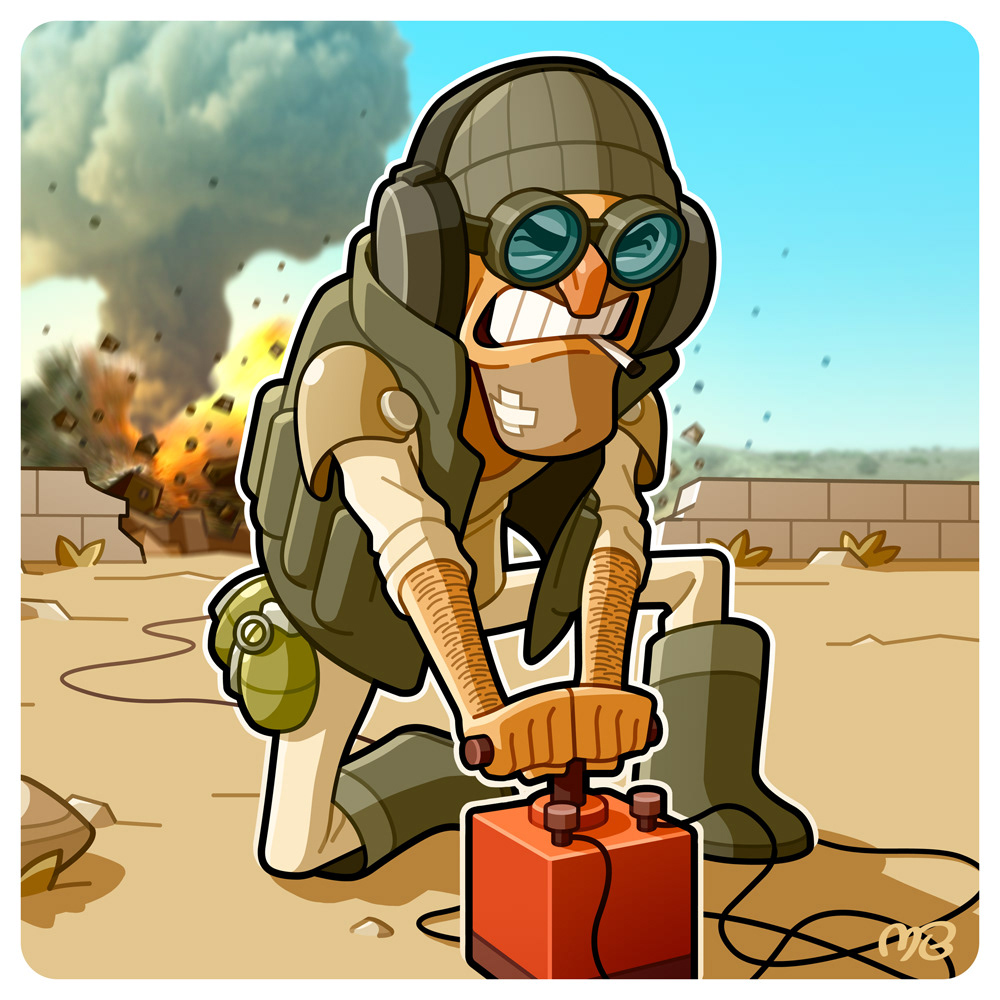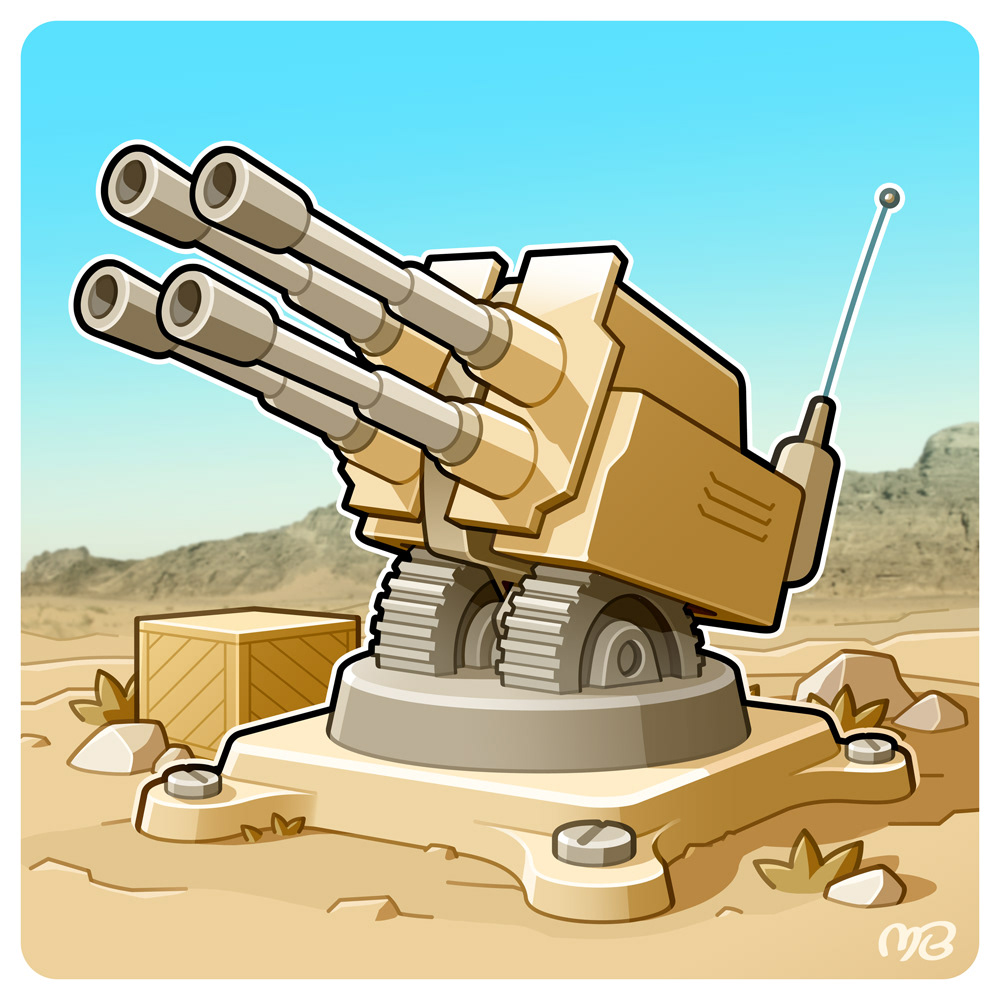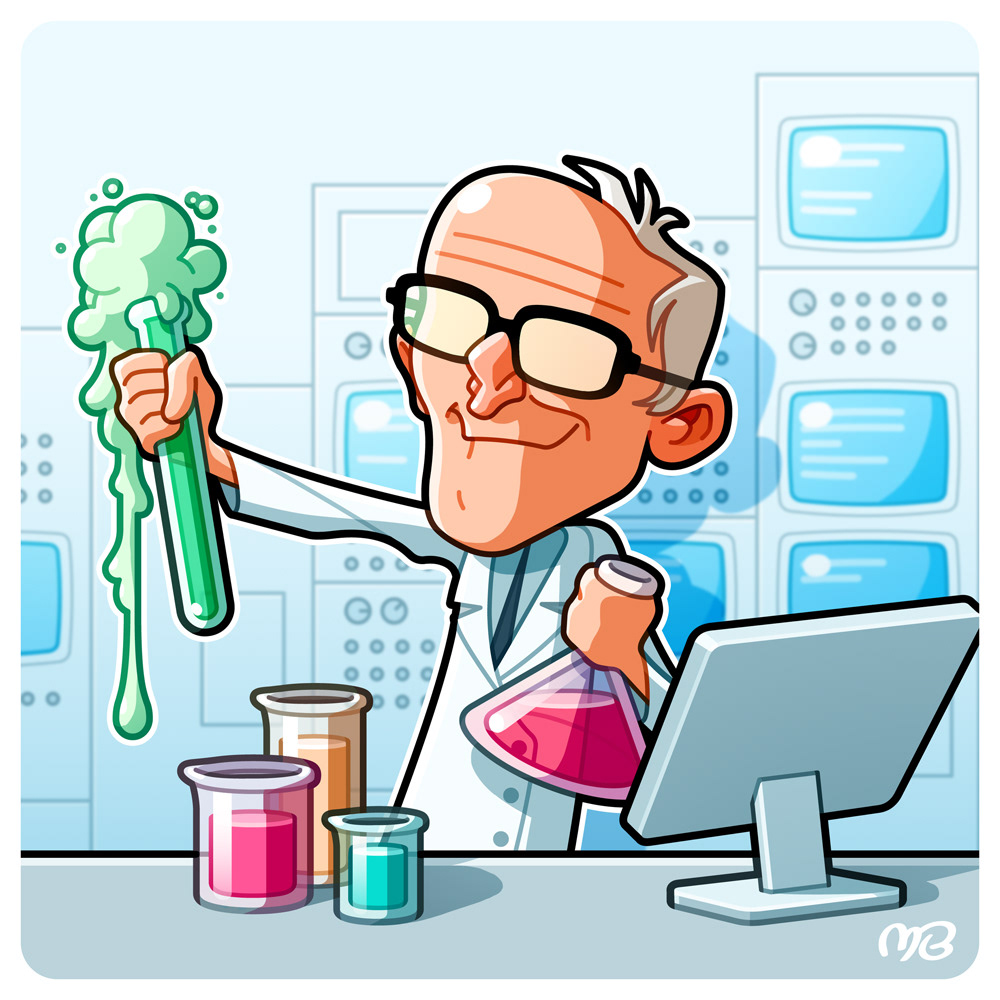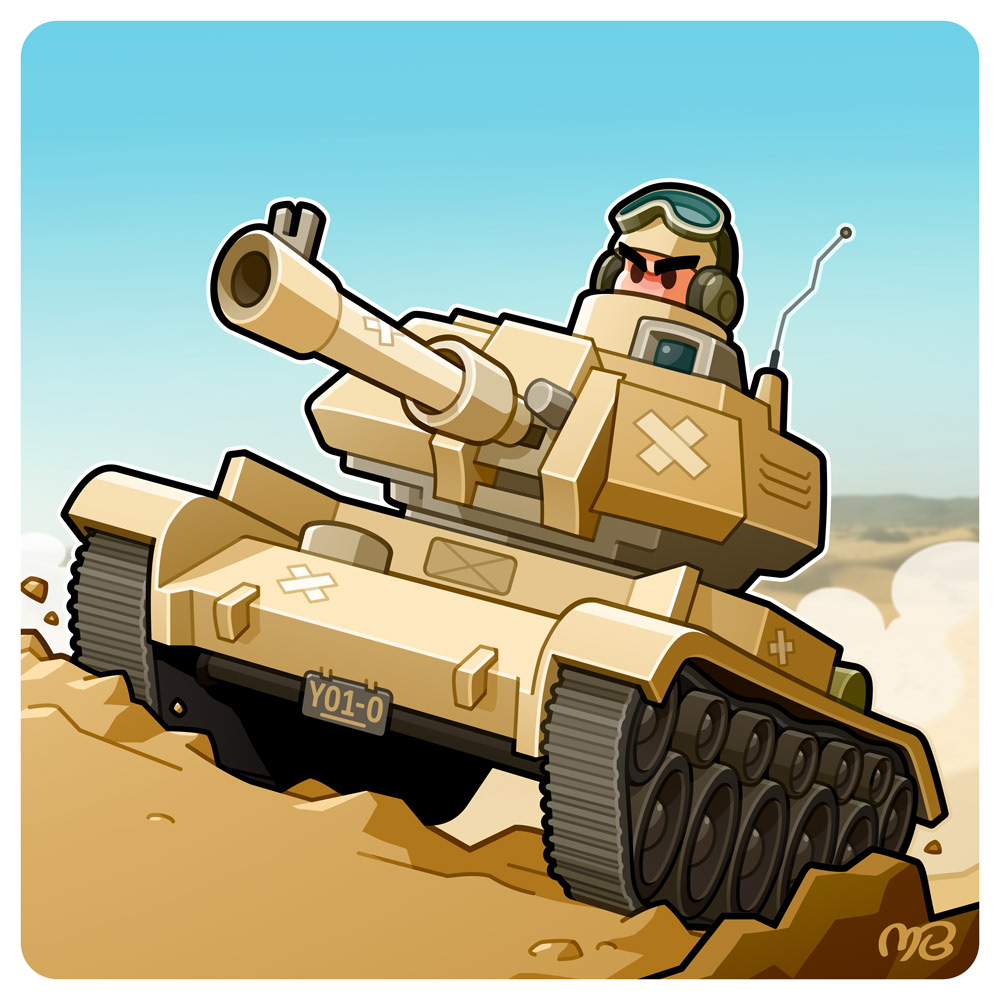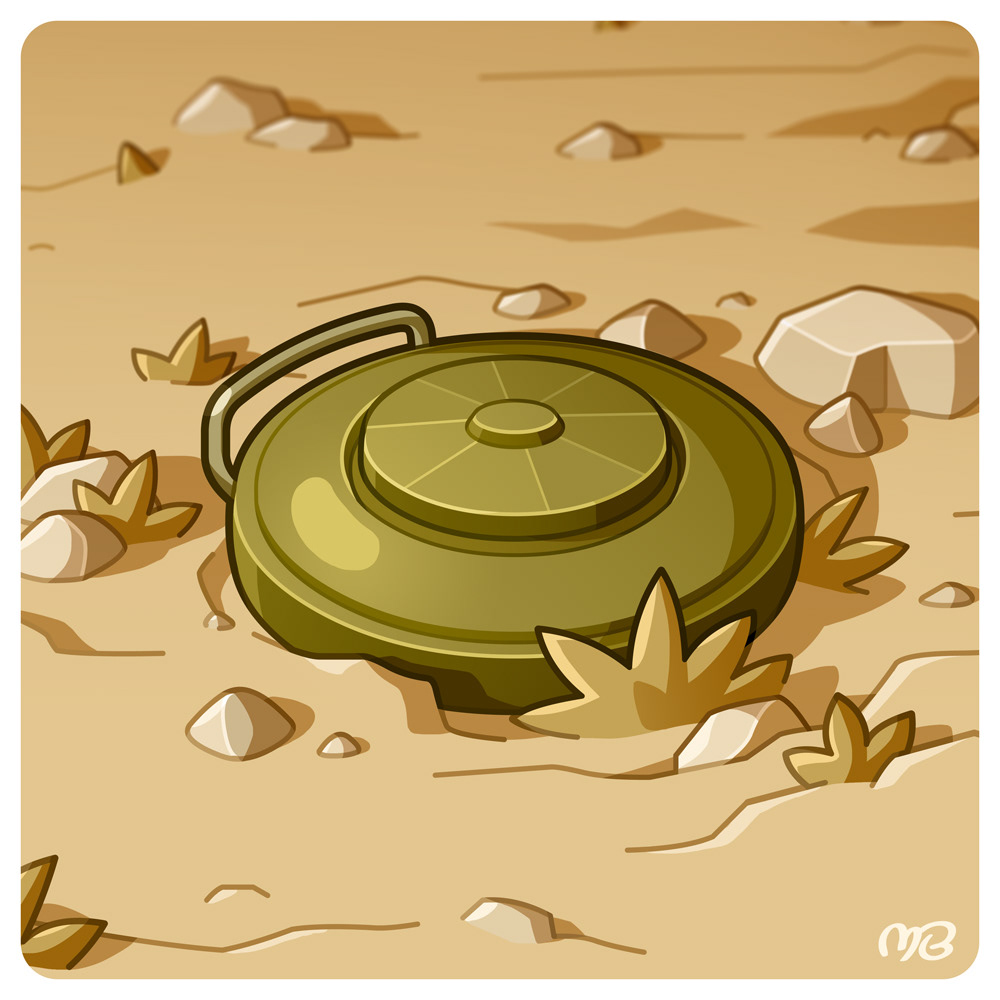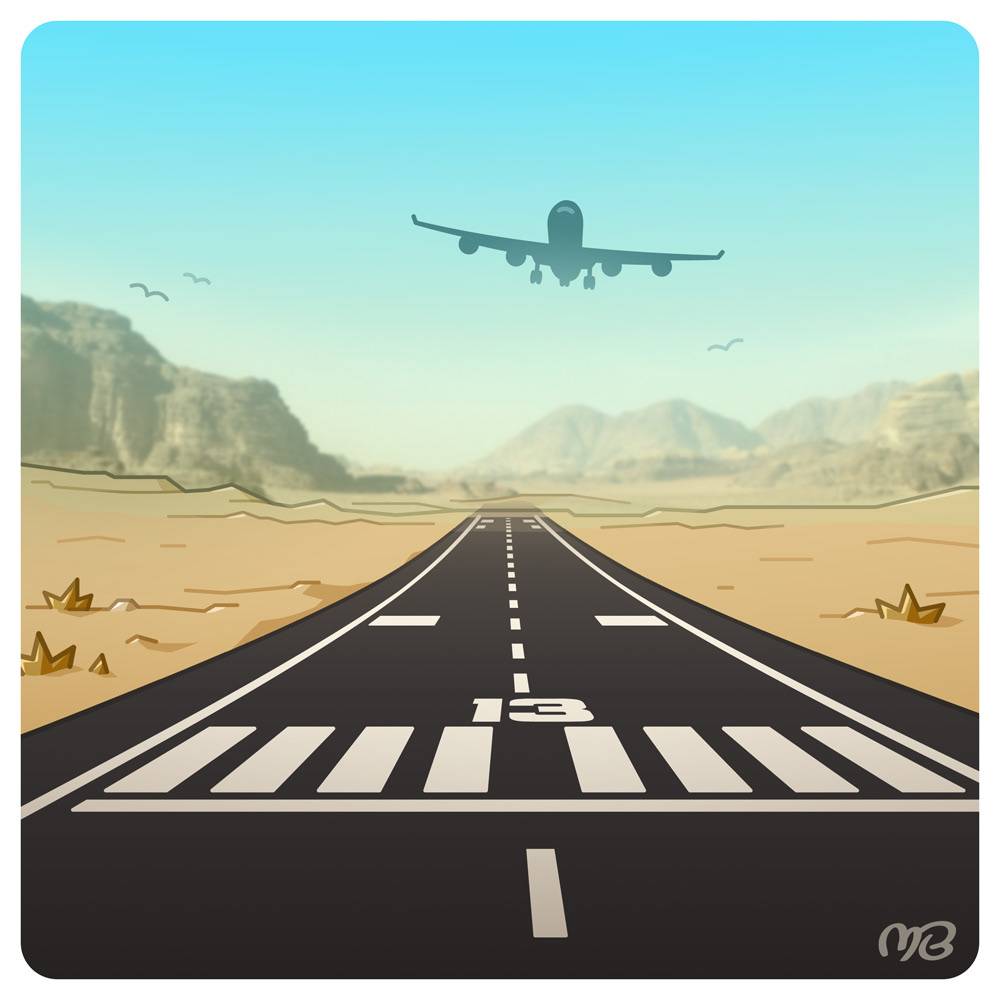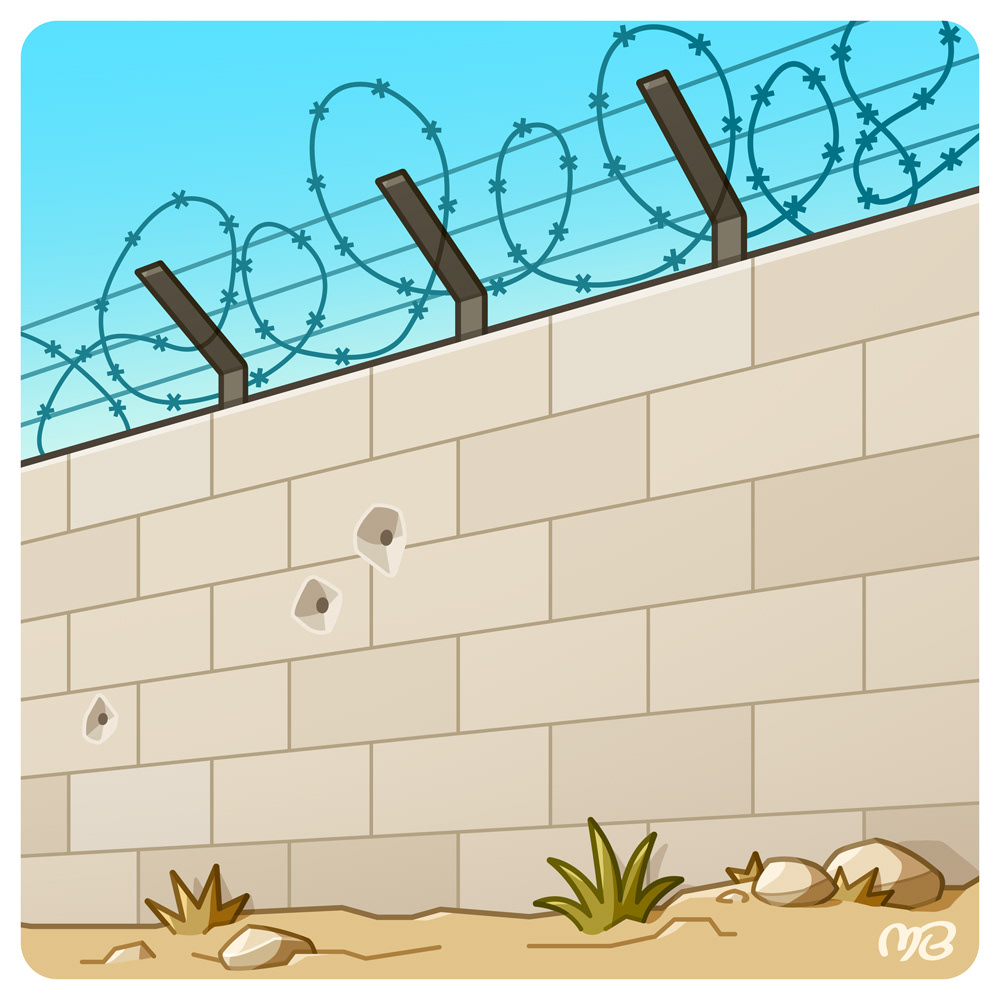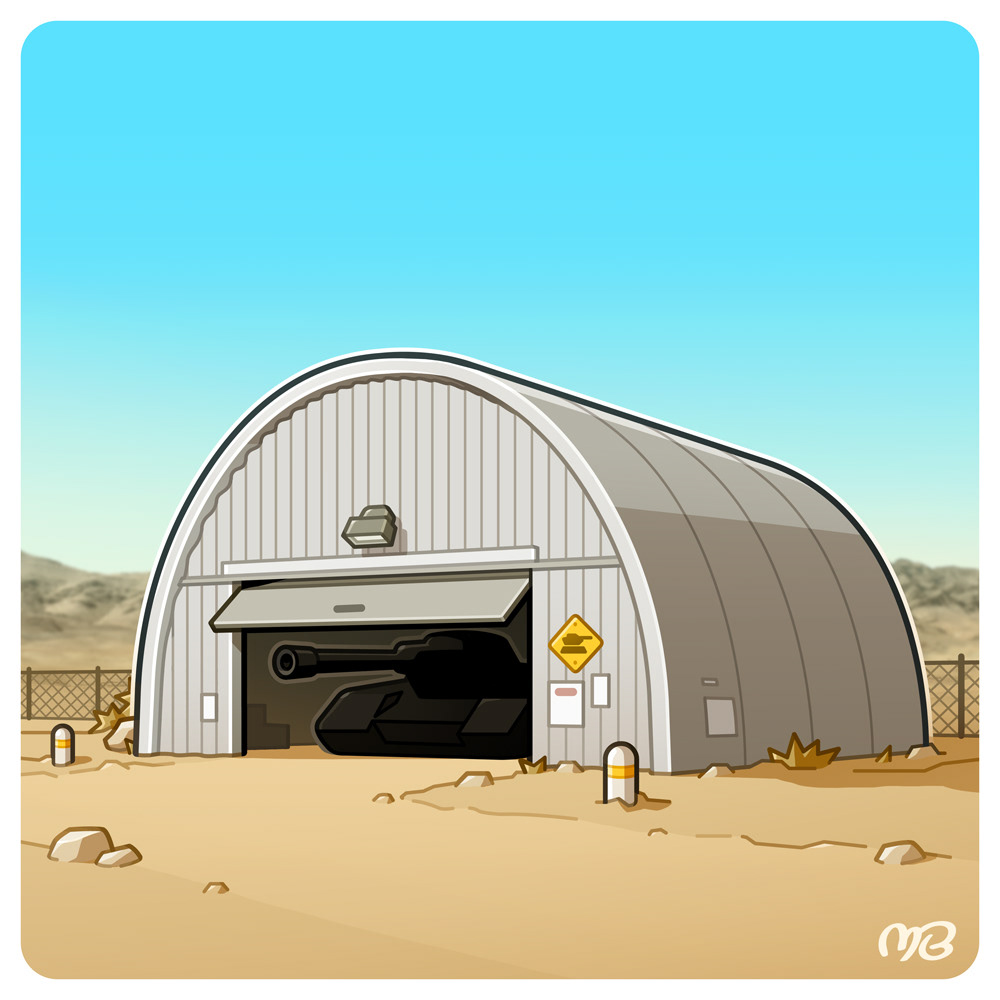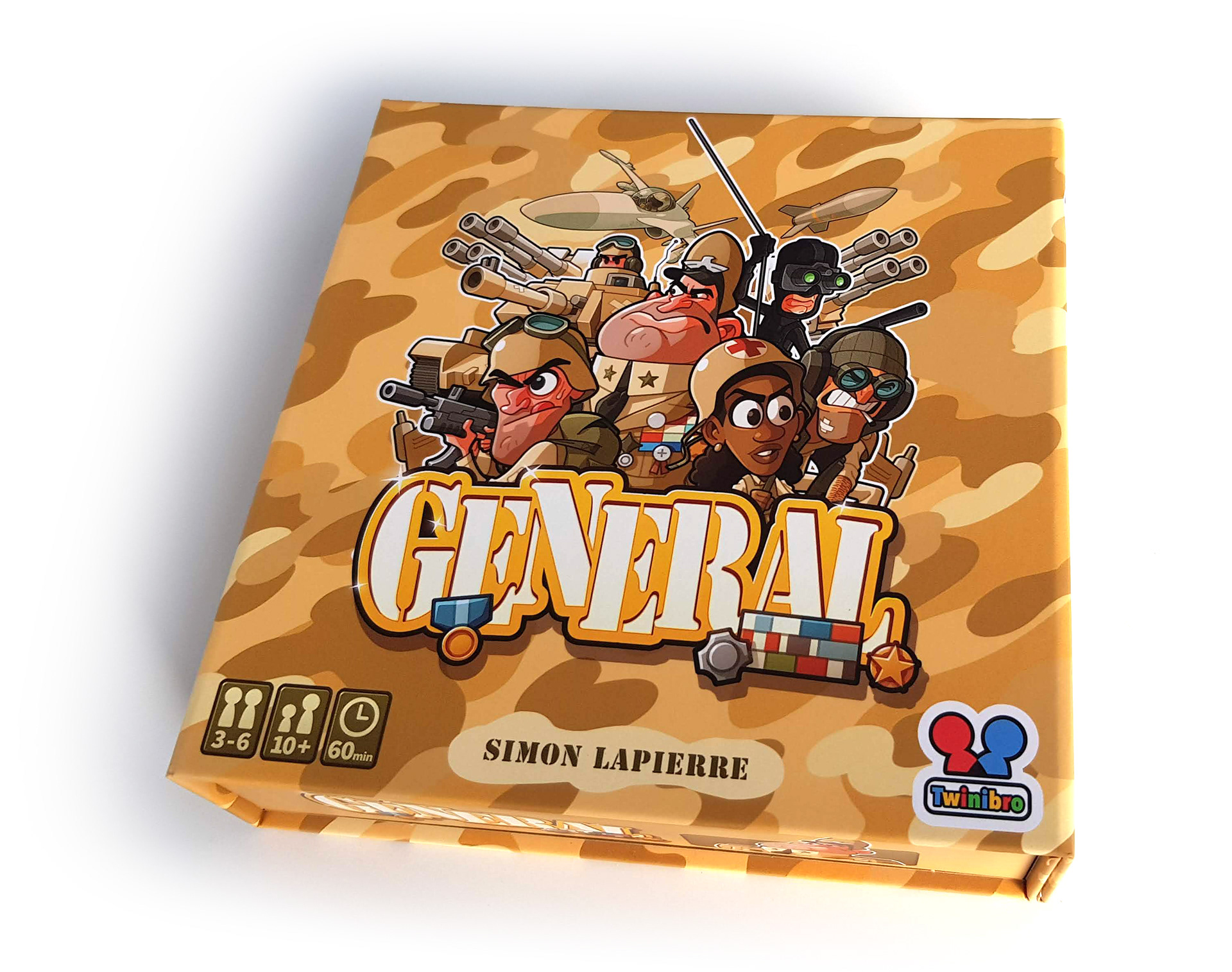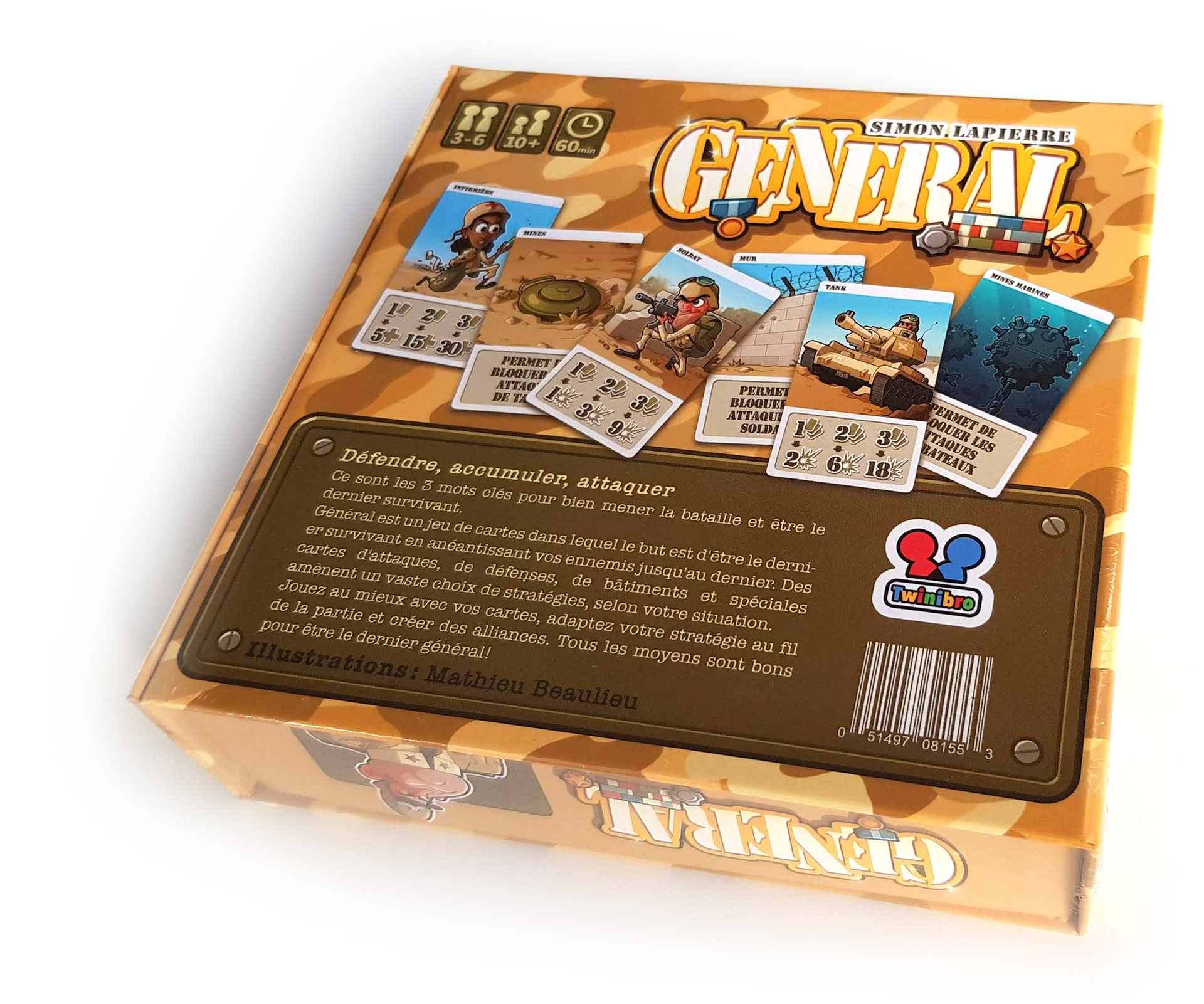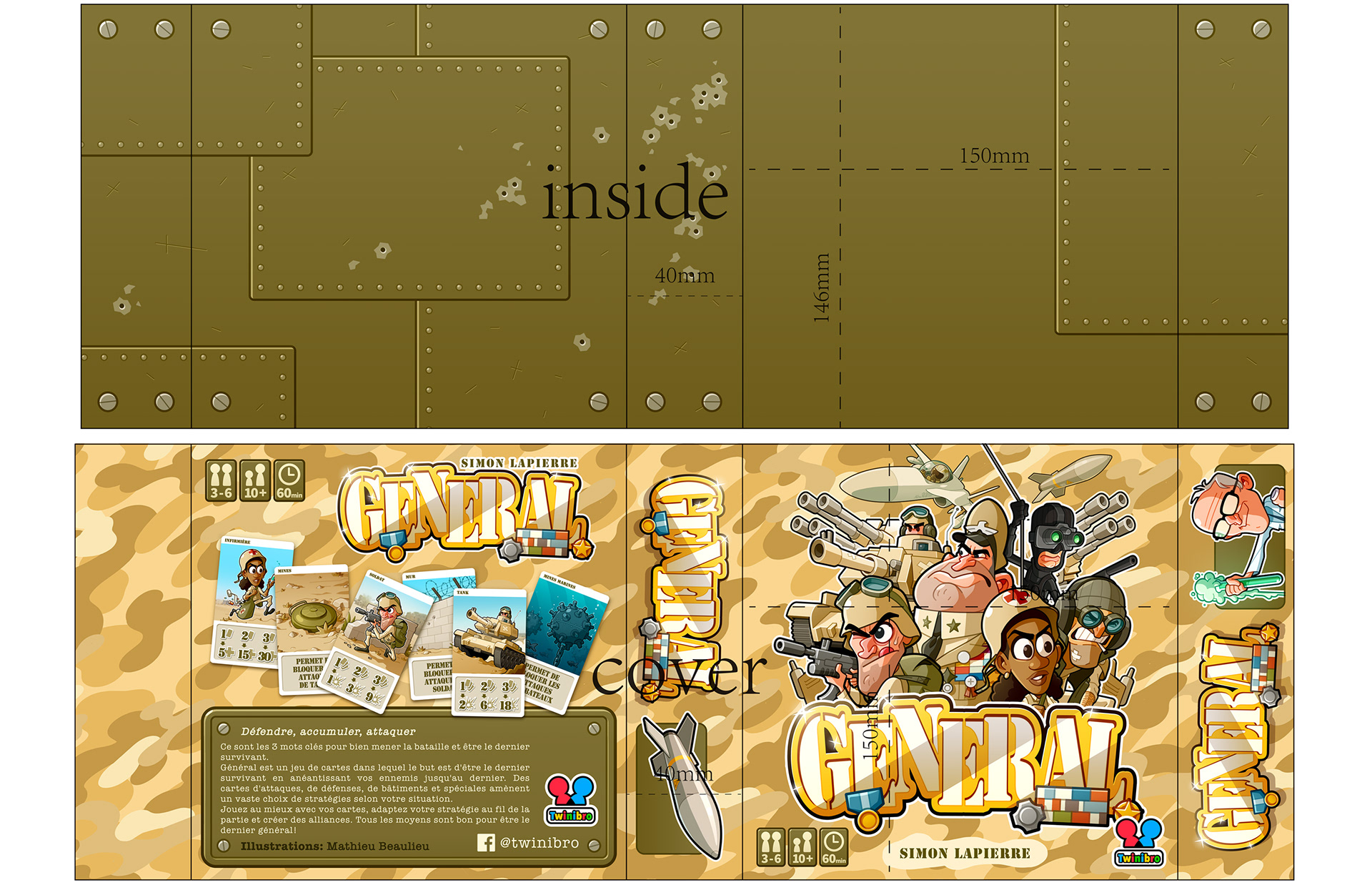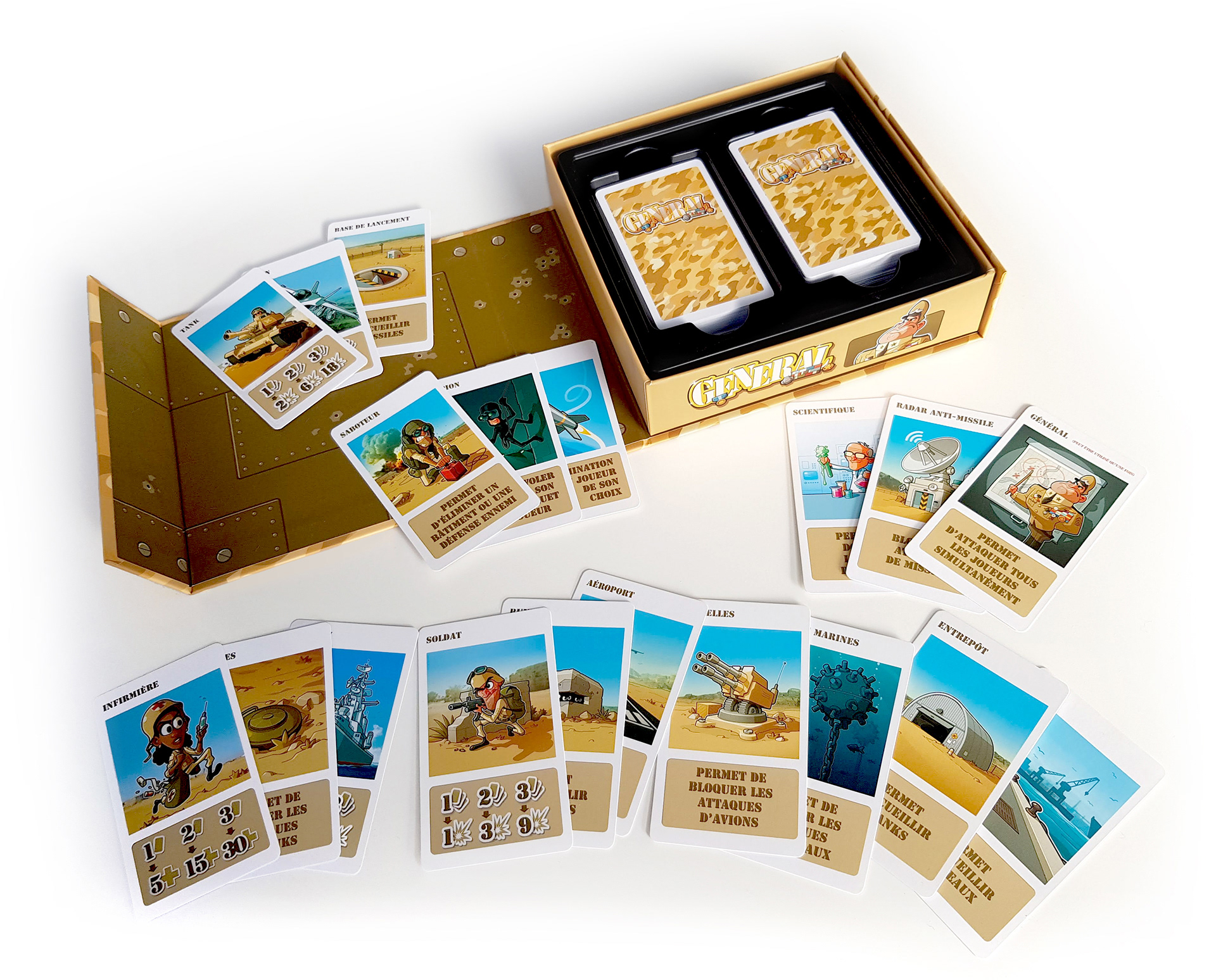 Game designer: Simon Lapierre
Project coordinator: Bruno Lapierre
Illustration & design: Mathieu Beaulieu
Special advisor: Jeff Pilon