Trick Shot is a board game made by Wolffdesigna on which I worked in 2018. It simulates a match of ice hockey (my favorite professional sport).
I made the cover illustration as well as the game board. The many card images were beautifully designed by another artist.
The game was officially released in early 2021; following a crowdfunding campaign from the Kickstarter platform.
(Français)​​​​​​​
Trick Shot est un jeu de société de la compagnie Wolffdesigna sur lequel j'ai collaboré en 2018. Le jeu nous transporte au coeur d'un match de hockey sur glace (mon sport professionnel préféré).
Je signe l'illustration de couverture ainsi que la planche de jeu. Les nombreuses images de cartes ont été magnifiquement conçues par un autre artiste.
Le jeu est officiellement paru en début d'année 2021; suite à une campagne de sociofinancement de la plateforme Kickstarter.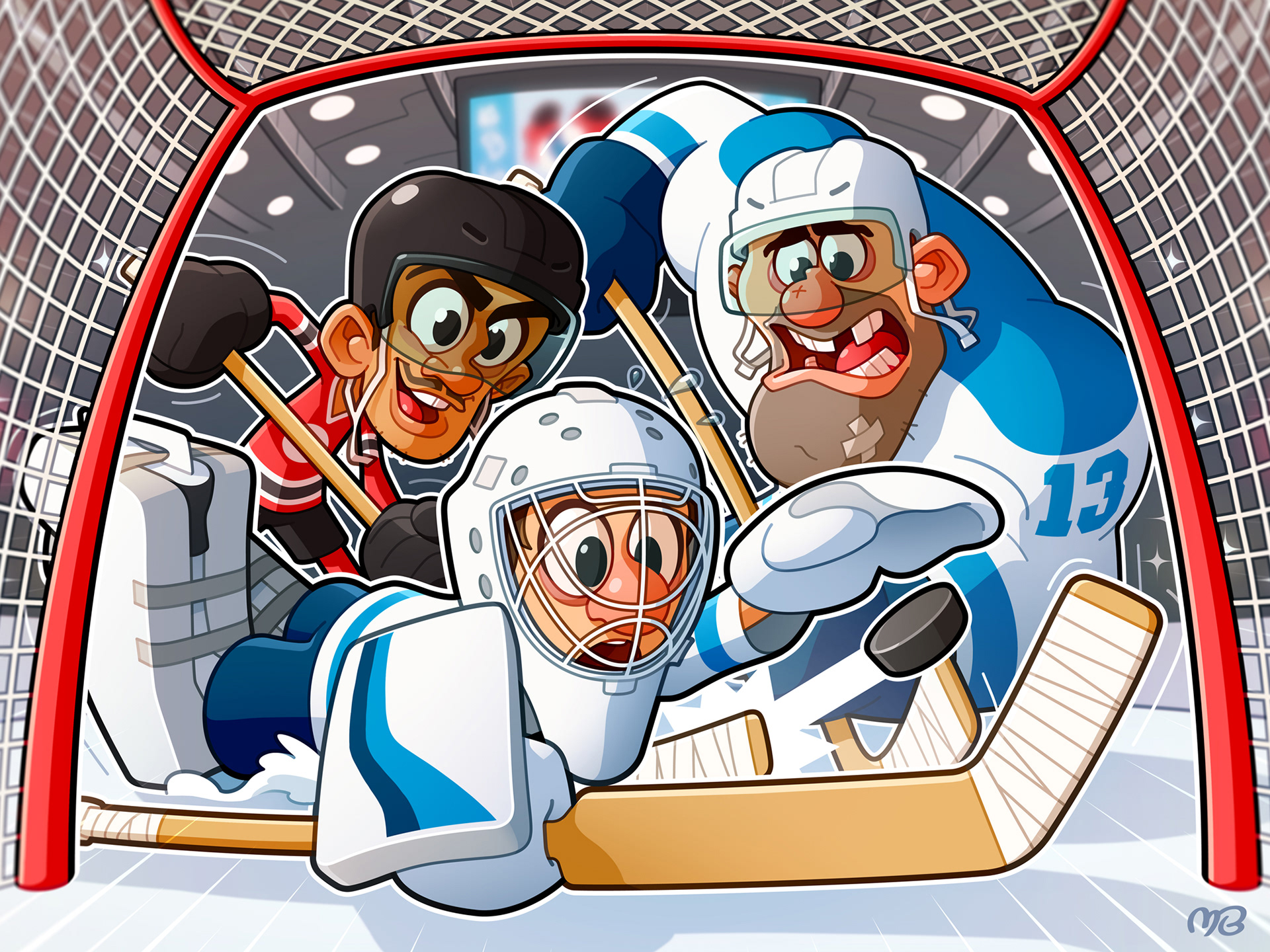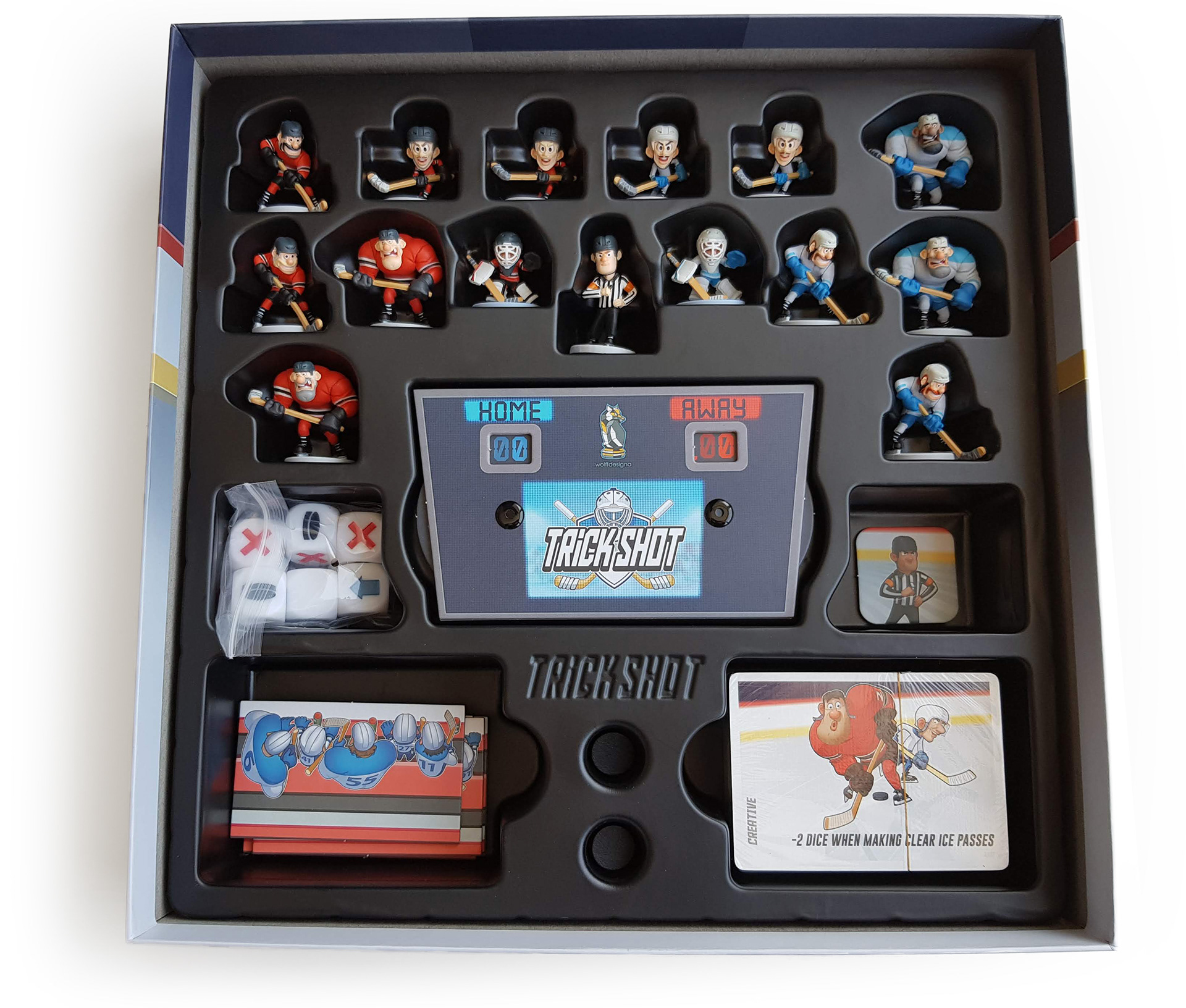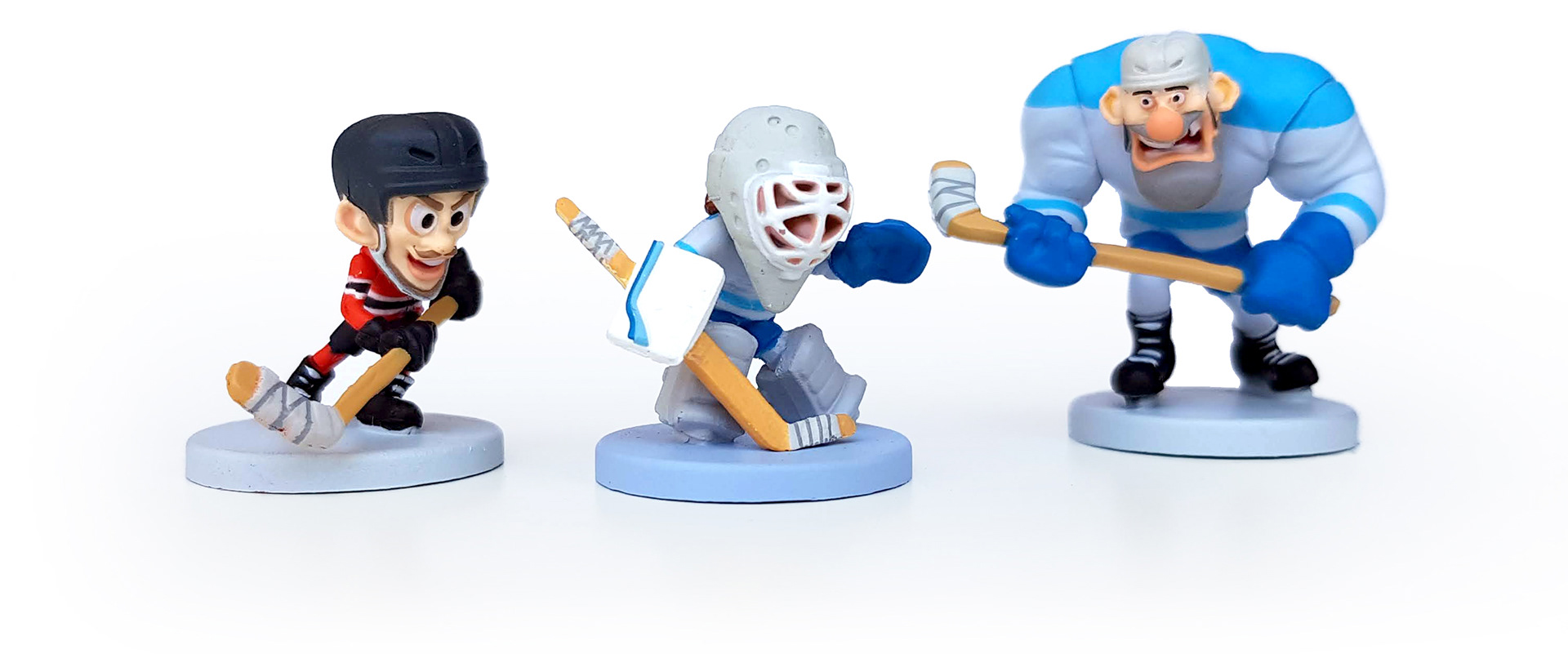 (English)​​​​​​​


We can notice that some figures are based on the characters designs from the cover.
They are adorable!
(Français)​​​​​​​
On peut remarquer que certaines figurines sont basés sur le design des personnages de la couverture.
Elles sont adorables!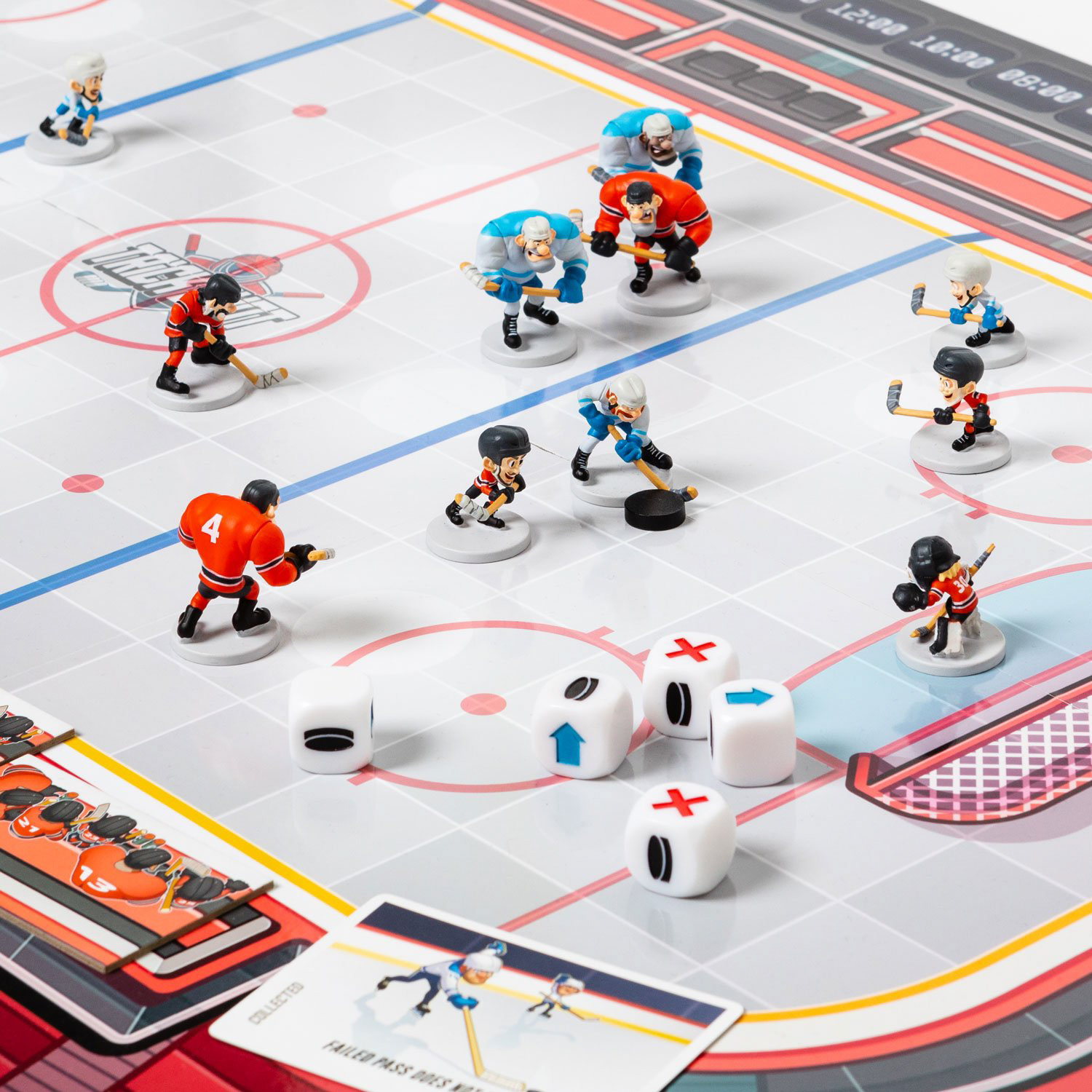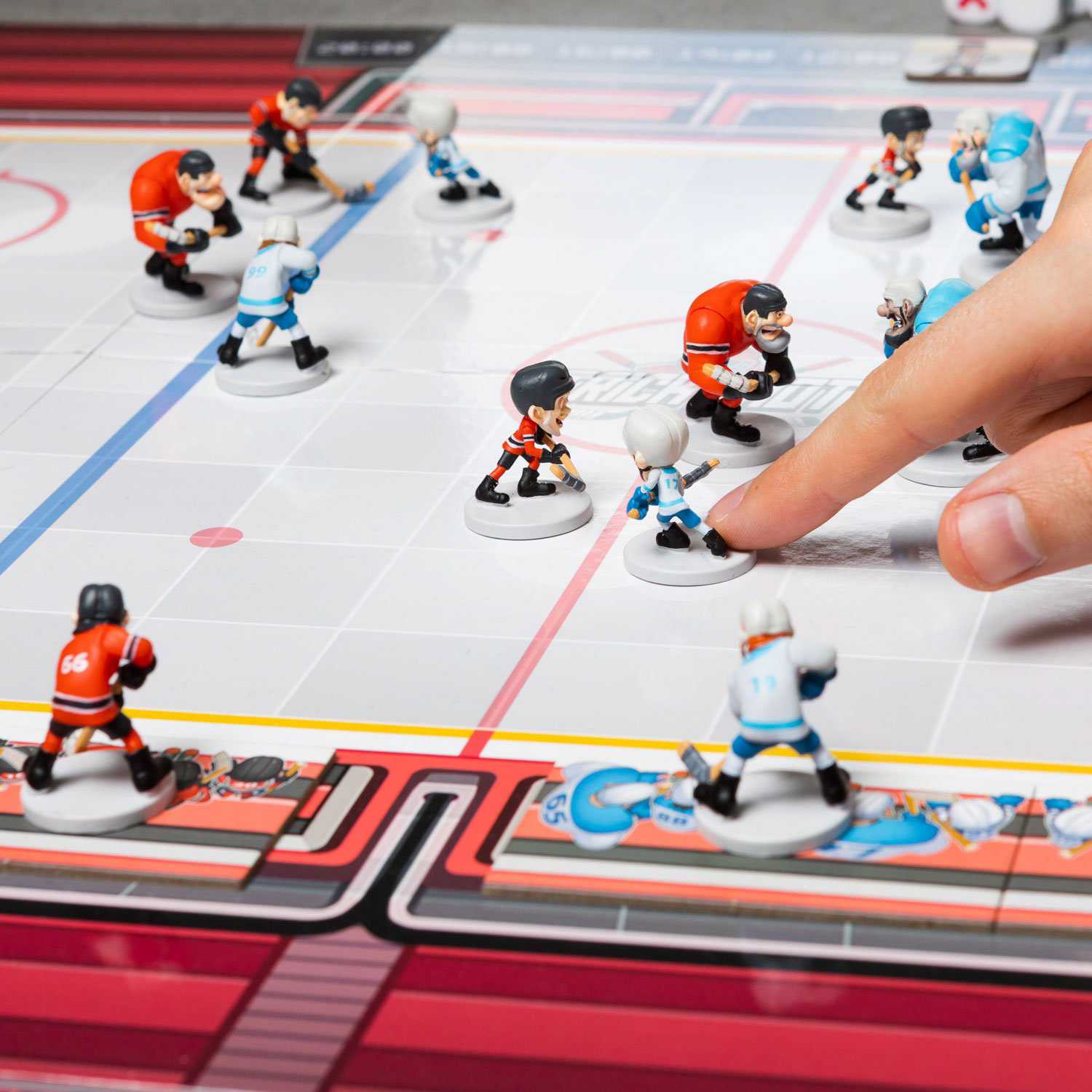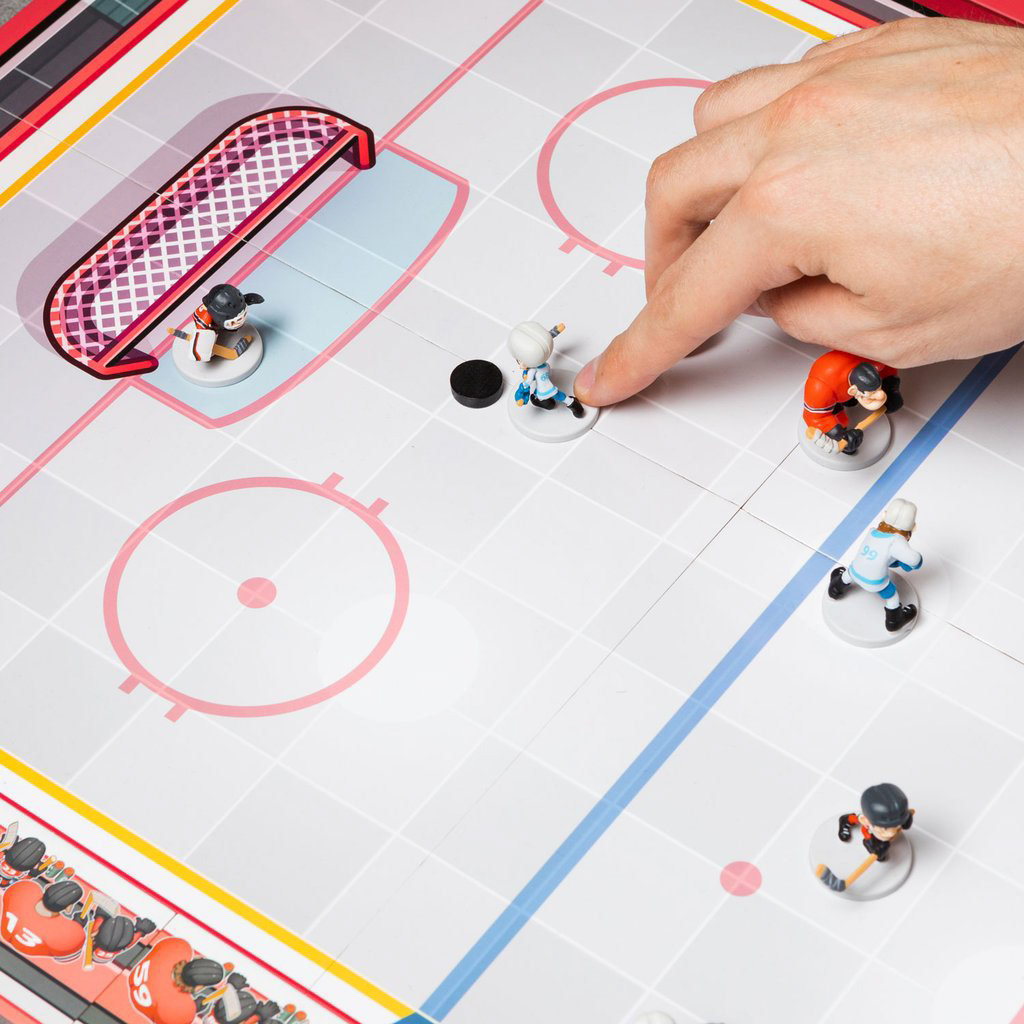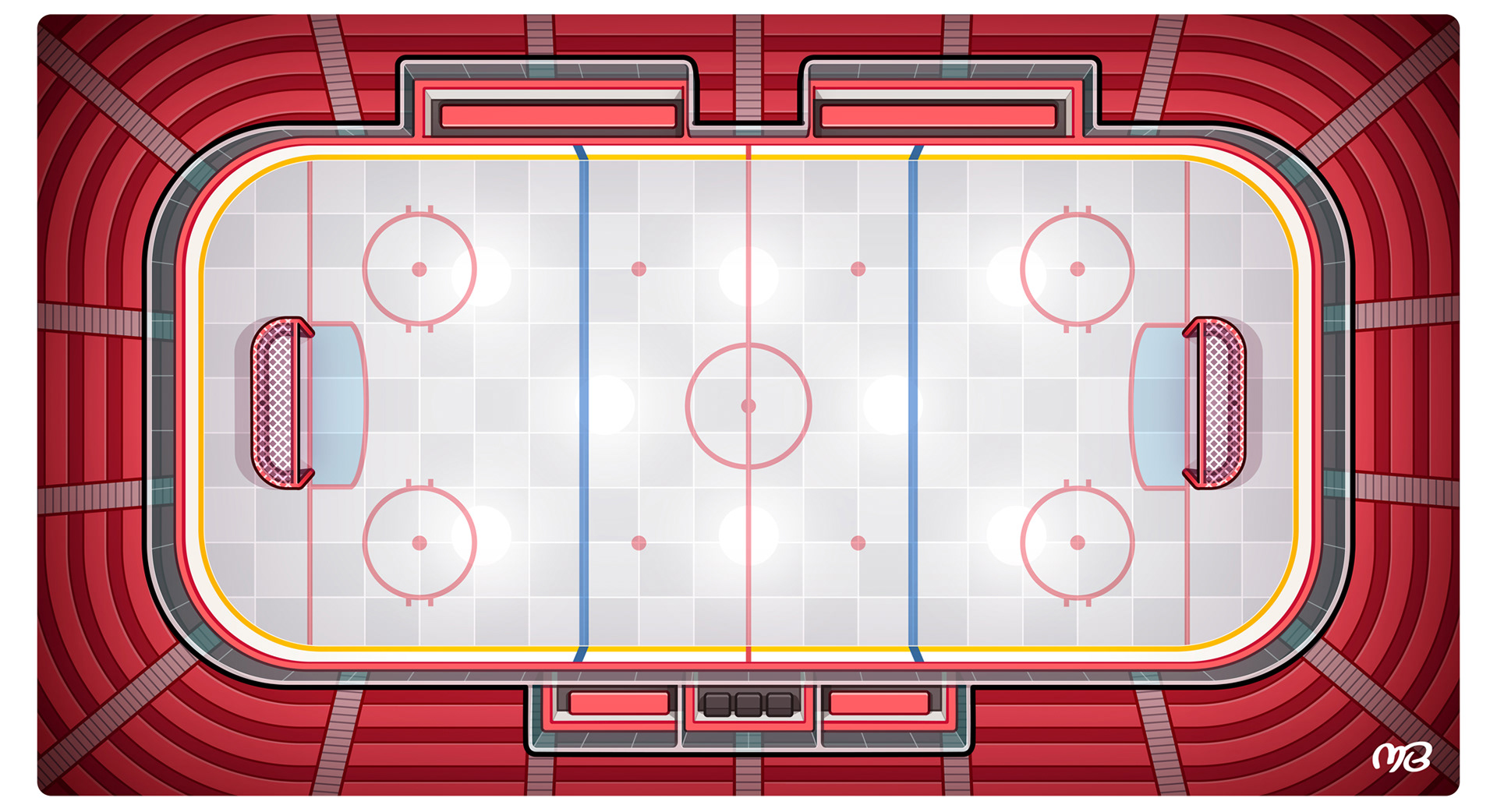 (English)​​​​​​​


About the game:
Trick Shot is a fast-paced Ice Hockey board game with cool plastic miniatures and a streamlined ruleset. Whether you are a hardcore hockey fan, or a board-gamer, looking for a challenging tactical skirmish - we've got you covered!
Trick Shot combines grid movement and press-your-luck mechanisms into a quick to play and quick to setup fun boardgaming experience.
(Français)​​​​​​​


About the game:
Trick Shot est un jeu de société de hockey au rythme rapide qui inclut de superbes figurines en plastique et un ensemble de règles simplifié. Que vous soyez un fan de hockey inconditionnel ou un mordu de jeux de table, à la recherche d'une confrontation tactique stimulante, nous avons ce qu'il vous faut!
Trick Shot combine le mouvement sur grille et les mécanismes de chance dans une expérience de jeu rapide à jouer et rapide à installer.
Trick Shot établit un bon équilibre entre chance et stratégie, tout en étant facile à expliquer et mettre en place.