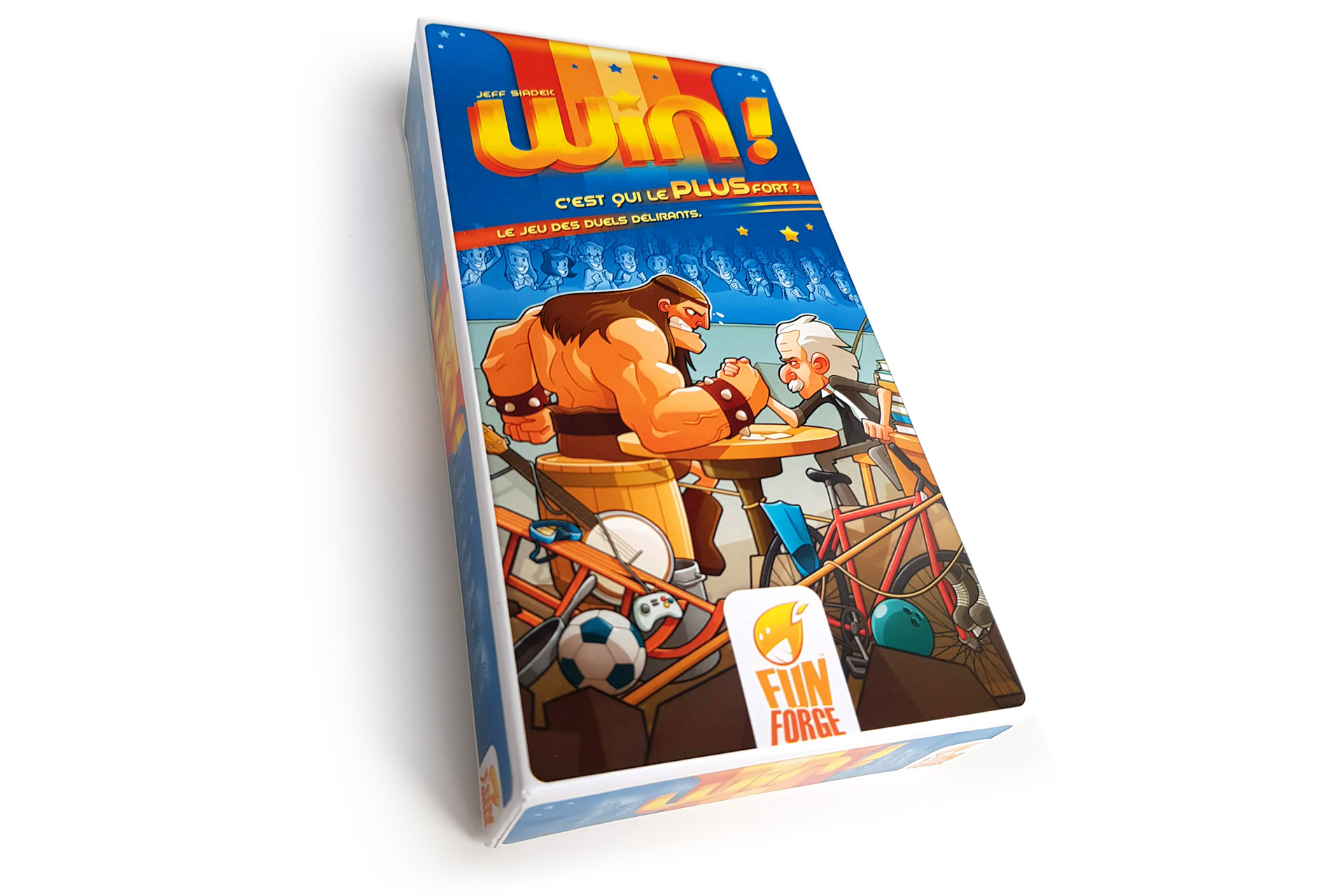 (English)​​​​​​​




Win!

is a board game created by Jeff Siadek and produced by Funforge.
I did the cover image and the game came out in 2012.


--




(Français)​​​​​​​




Win!

est un jeu de société créé par Jeff Siadek et produit par Funforge.
J'ai conçu l'image de couverture et le jeu est sorti en 2012.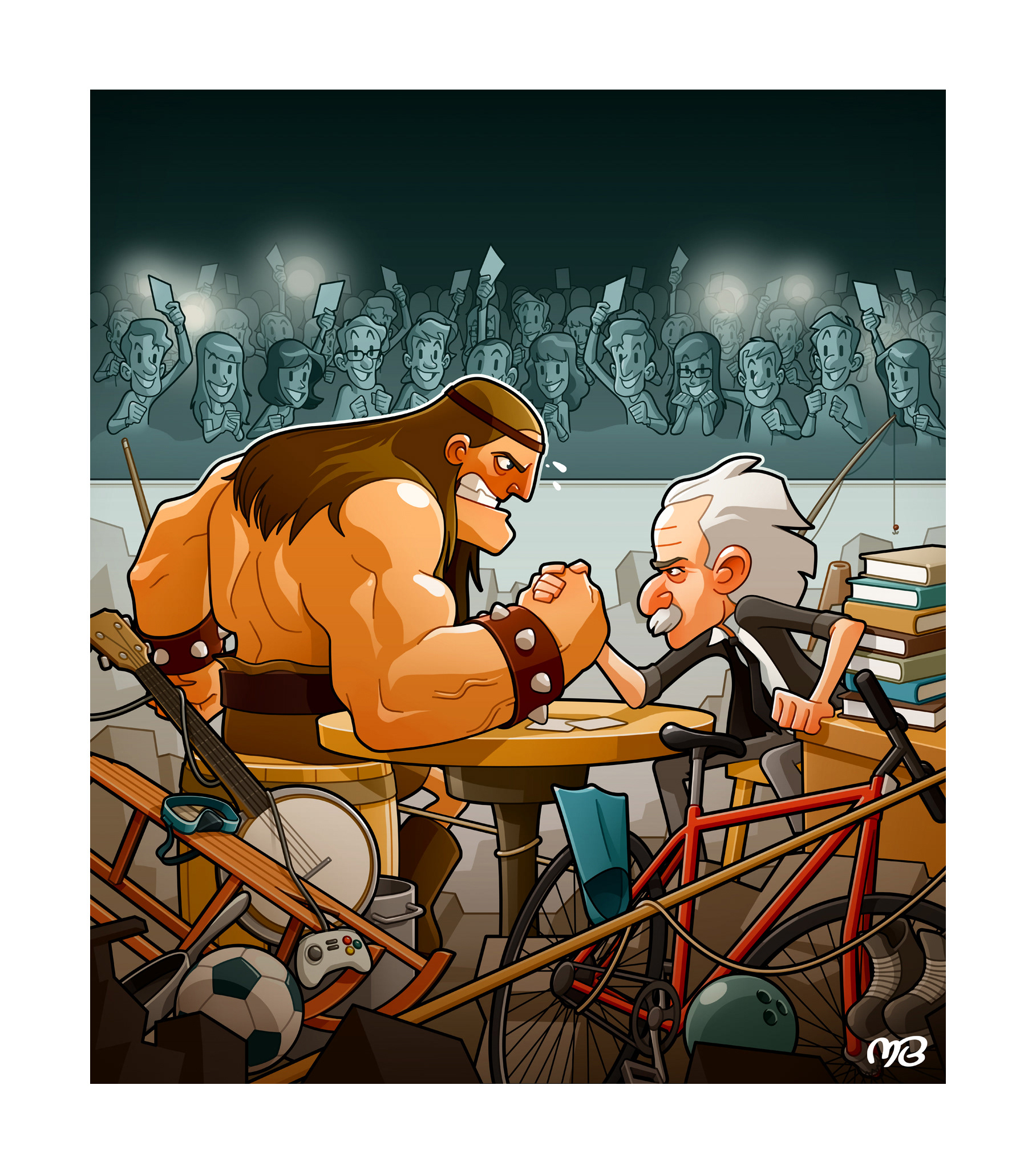 (English)


Game description:
In

Win!

 two players each draw one character card, then turn up an event card. Each player then has 20 seconds to argue why his character would win whatever event is presented. Why would Albert Einstein beat Darth Vader in a gardening contest? Why would Donald Trump prove to be a better figure skater than William Shakespeare? You tell me!
The other players serve as the jury and vote on which player had the better argument; that player receives the event card. The first player to win five event cards wins the game.
--
(Français)
Description du jeu:
Bienvenue dans l'arène des duels impossibles! C'est qui le plus fort?
Voilà la question que tout le monde se pose à l'issu d'un duel de rap entre Conan le barbare et Le Père Noël, à moins que vous ne préfériez savoir qui de Chuck Norris ou de Babar est le meilleur en natation synchronisée?
Relevez le défi entre amis ou en famille et prouvez à tout le monde que, quelle que soit l'épreuve, le plus fort, c'est vous!
Ultra simple, immédiatement accessible et véritablement tordant, Win! est le jeu que vous voudrez jouer avec tout le monde pour savoir qui, au final, est le plus fort!