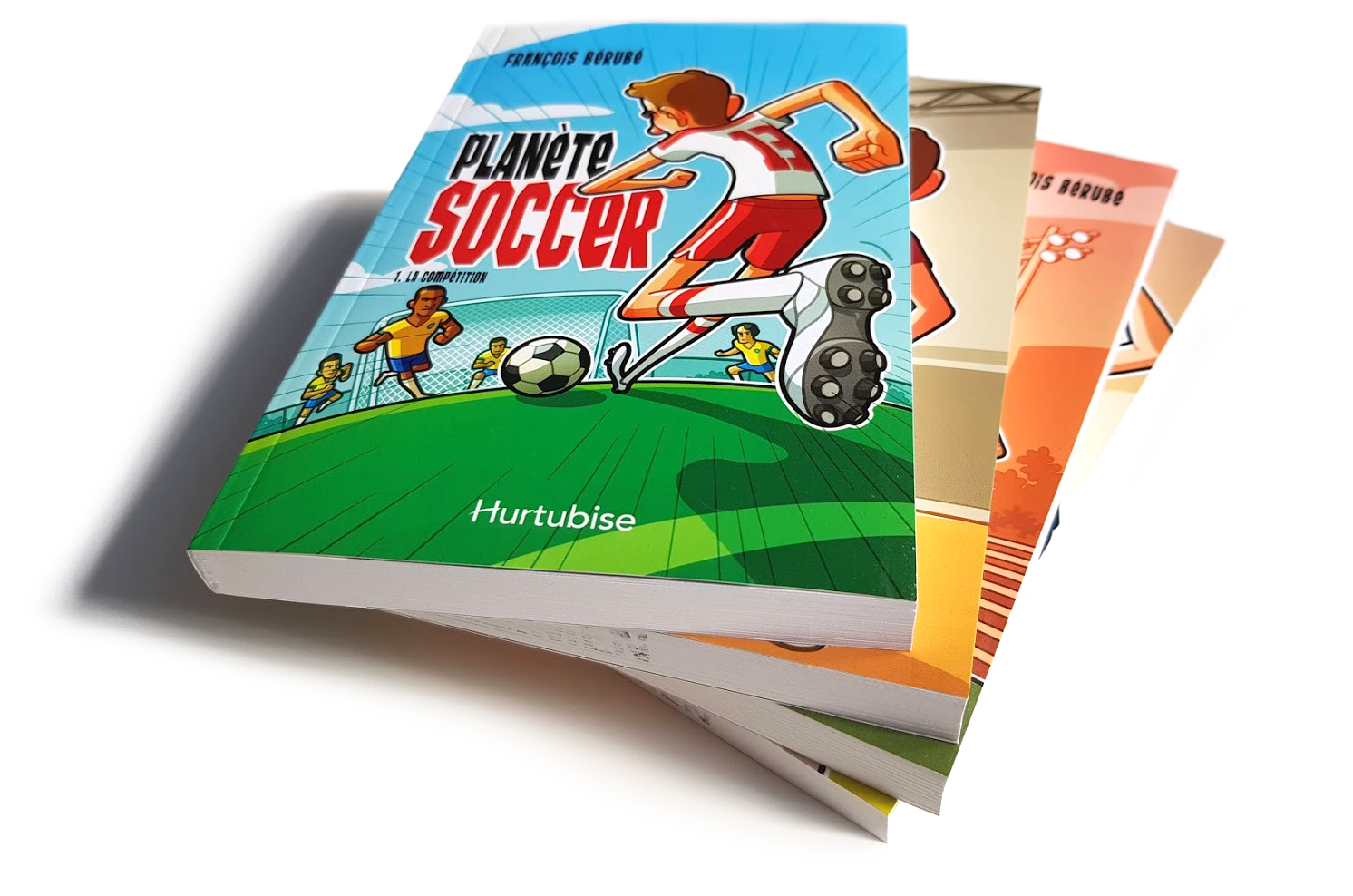 (English)​​​​​​​
Planète Soccer, published by Hurtubise from 2016 to 2018, 

is a

children's novel series created by author François Bérubé. I had the opportunity to draw the colorful illustrations for each book cover.
Planète Soccer, publié chez Hurtubise entre 2016 et 2018, est une série de romans jeunesse de l'auteur François Bérubé. J'ai eu le privilège d'y concevoir des illustrations colorées pour chacune des couvertures.