Grab n' Win
is a claw crane game I designed for the
Metropolis at Metrotown
 website.
The whole design had to be very simple so I done my best to make it attractive enough for users to give more than a single try.
Metropolis at Metrotown
is the largest mall in British Columbia and the third largest in Canada.
This was made as part of a promotional event where players had a chance to win prizes.
It is no longer available.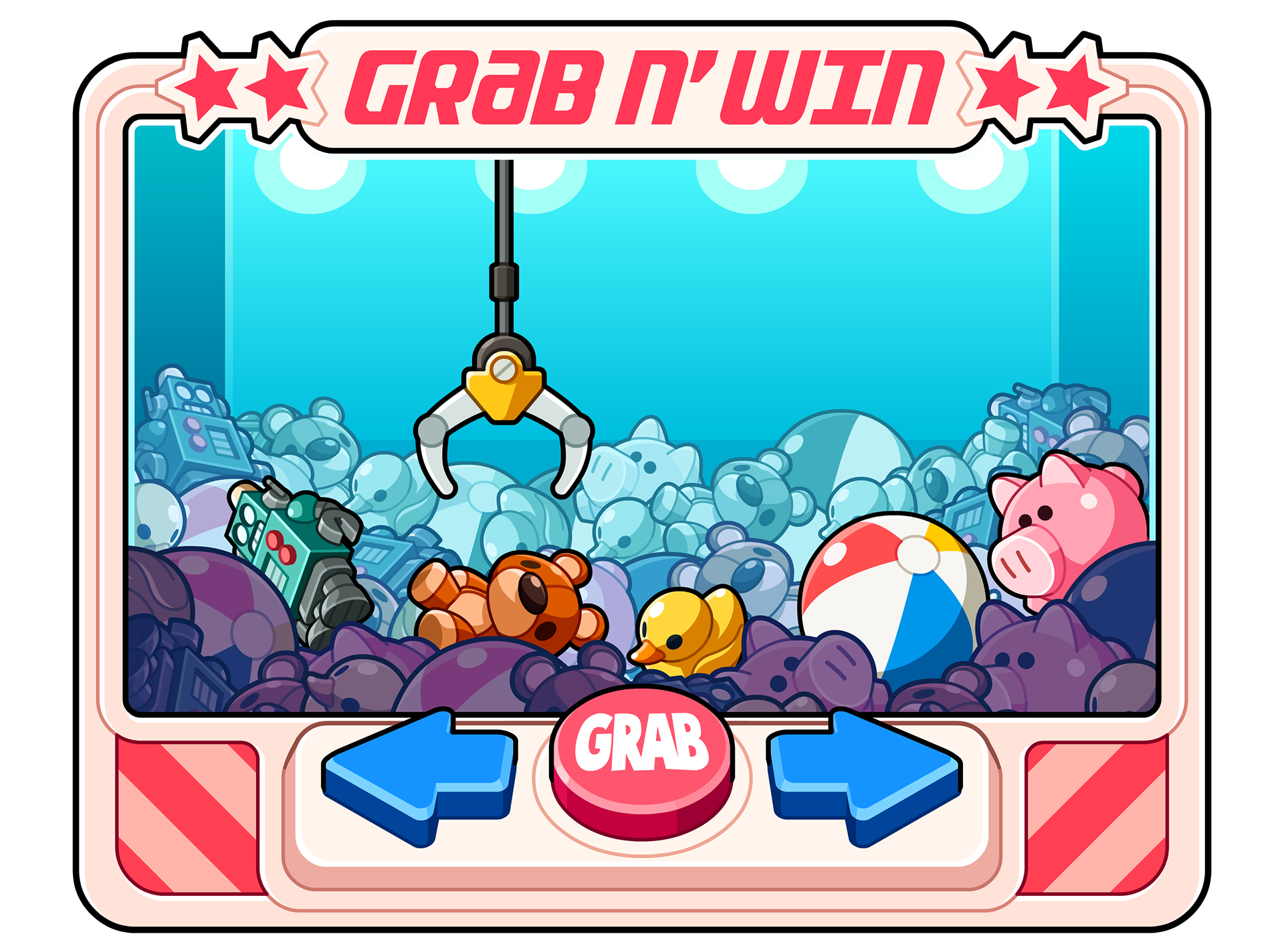 I took some of my inspiration from old video games "bonus challenge" levels (
Kirby's Adventure / Link's Awakening
). Those bonus games had simple gameplay but were still really enjoyable. That's the feeling I was looking for.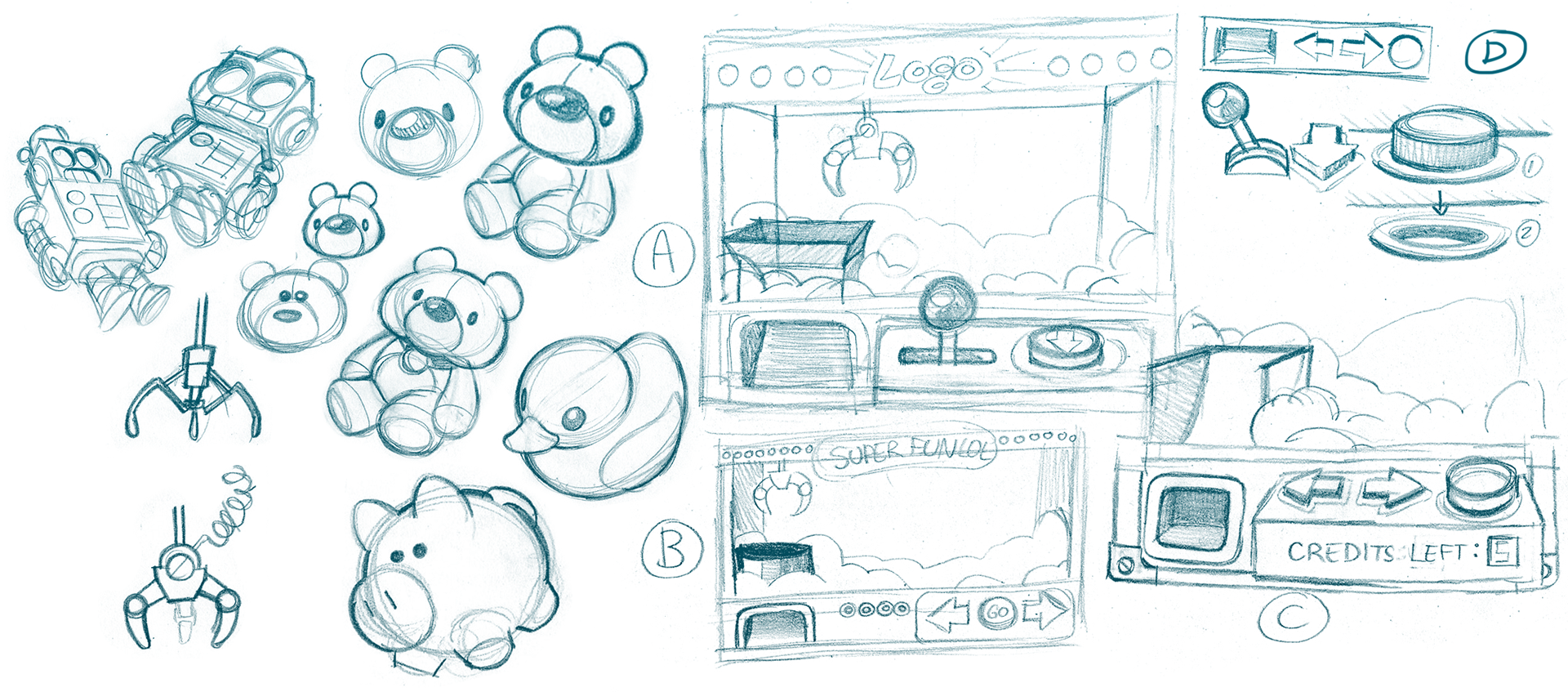 The items had different sizes, shapes and "weights"... and so they had different values.