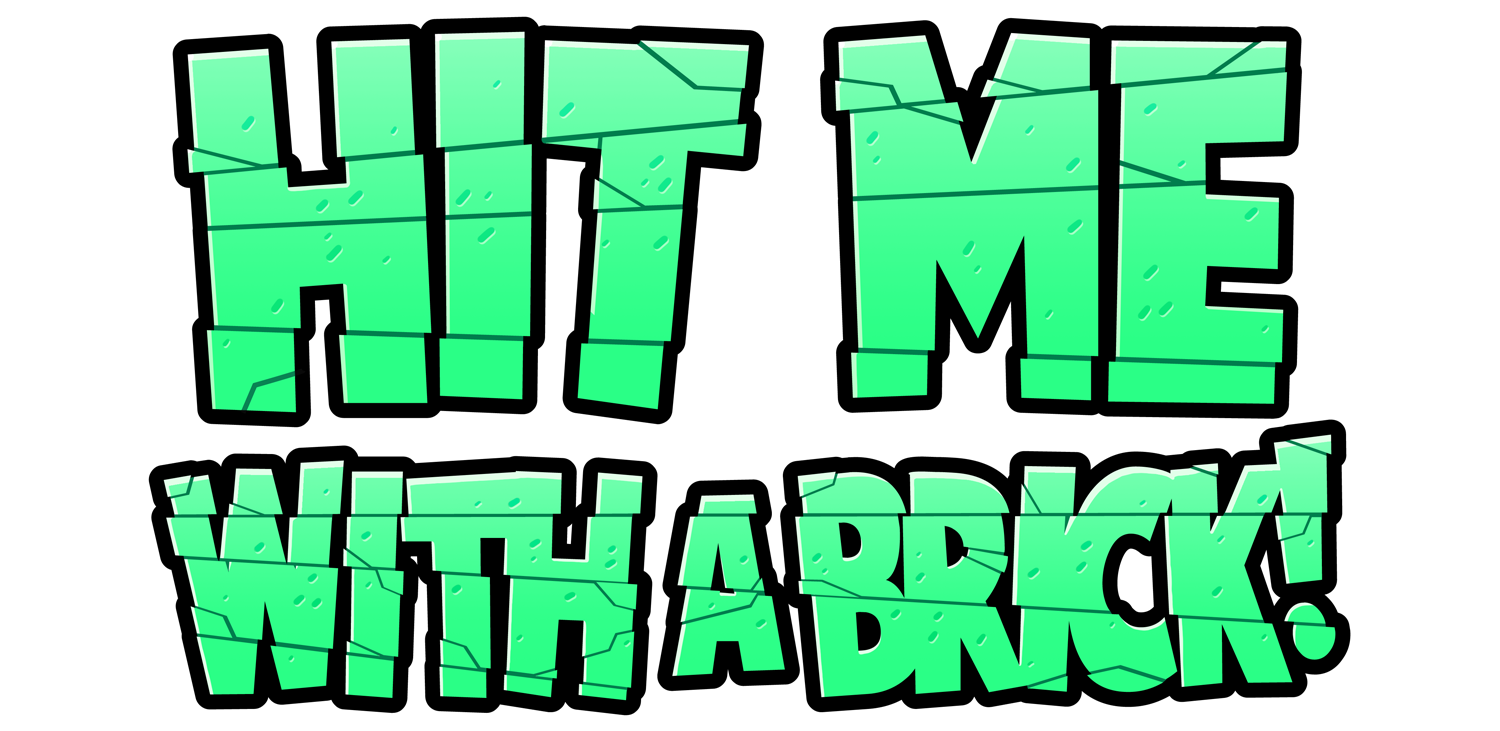 H

ere's o

ne of my latest collaboration with Sudden Death Brewing: "Hit me with a Brick!" 
They teamed up with Buddelship Brauerei and made an IPA - Milkshake.
I did the label. 
The backstory of the title came basically from a viral video of a brick throwing fail.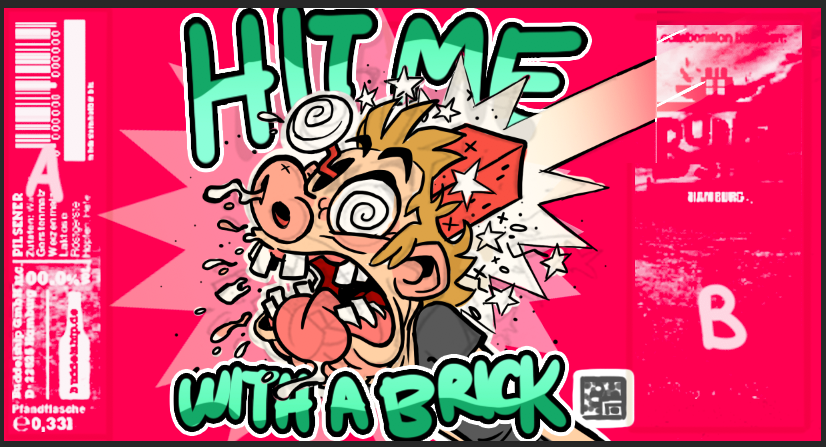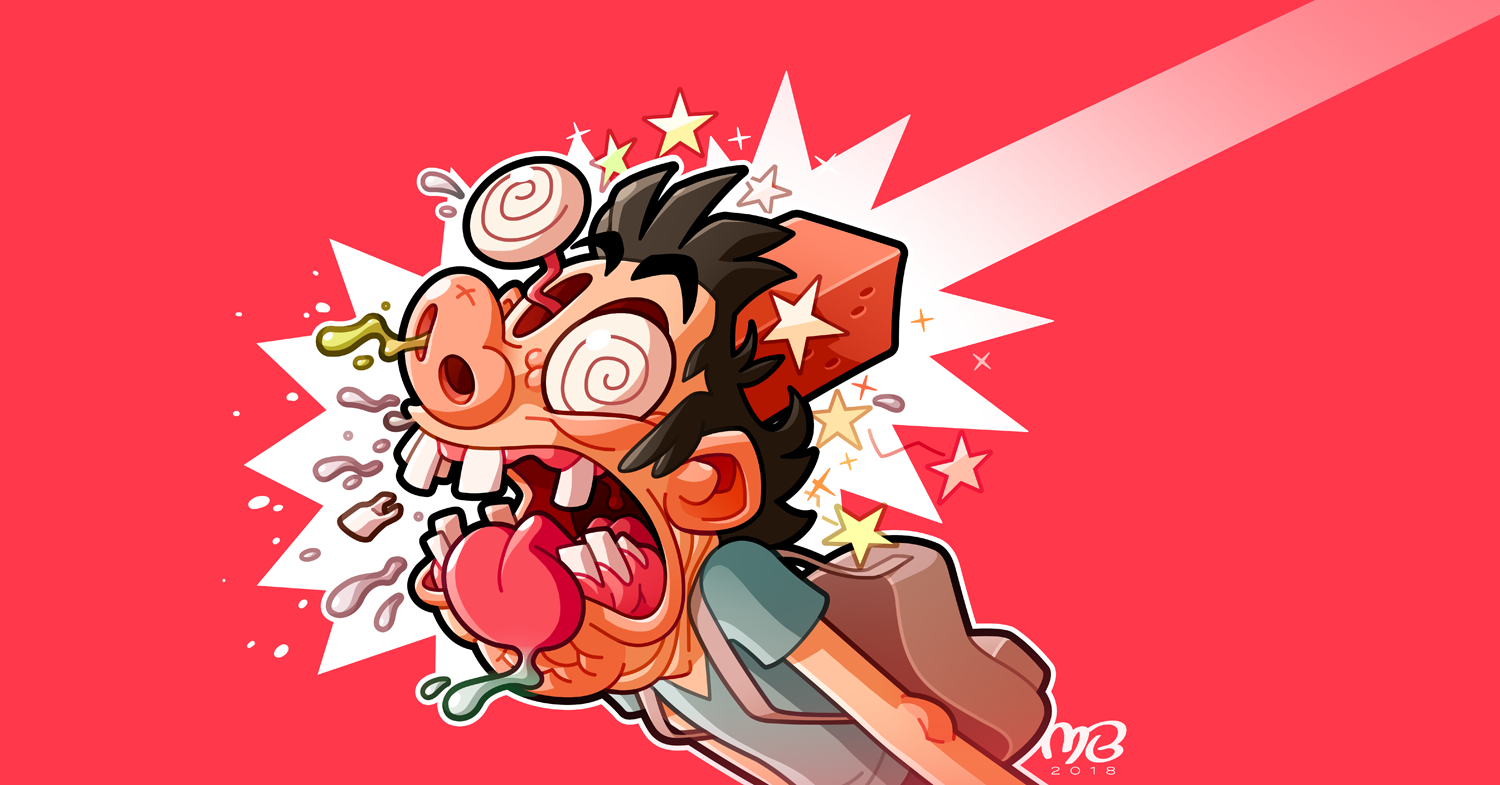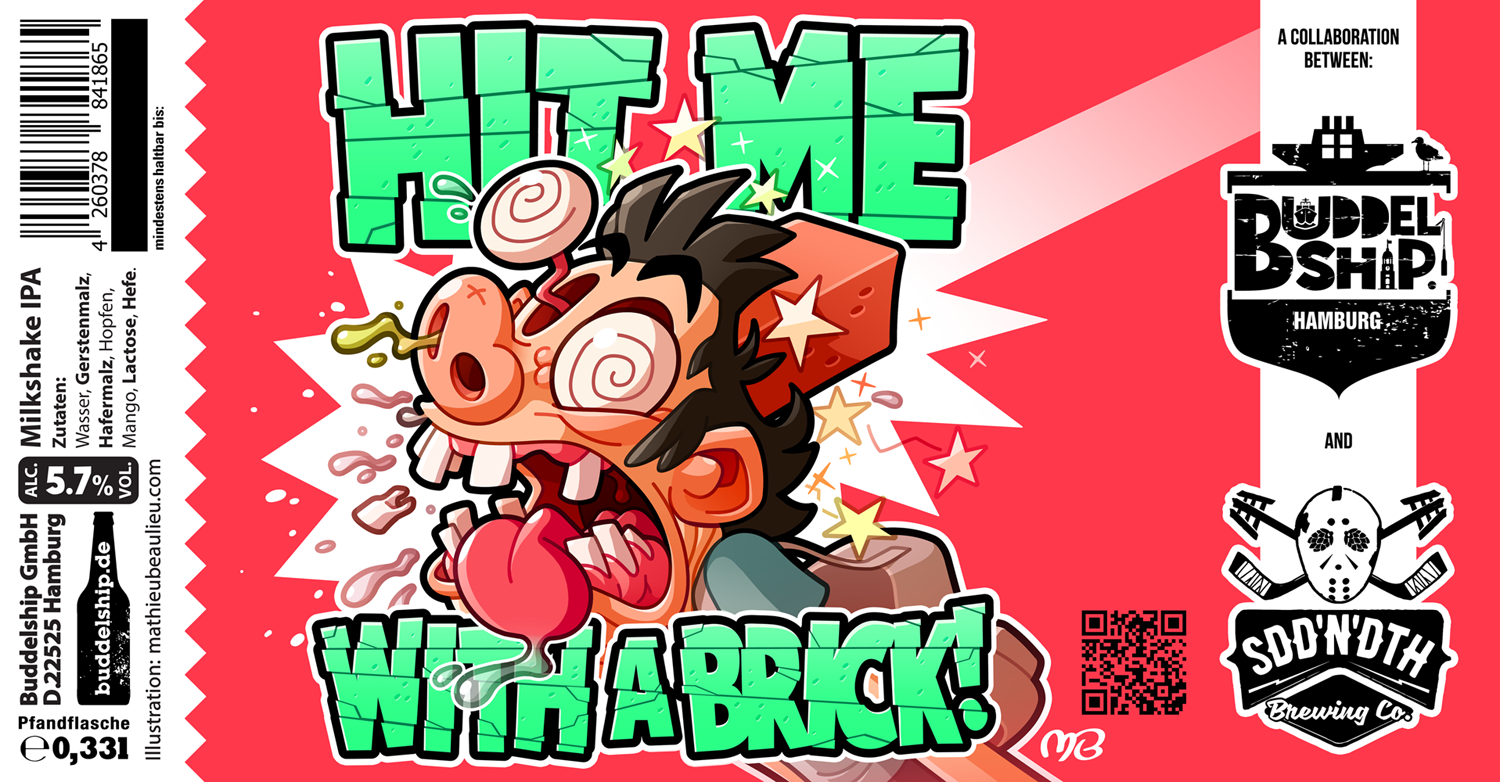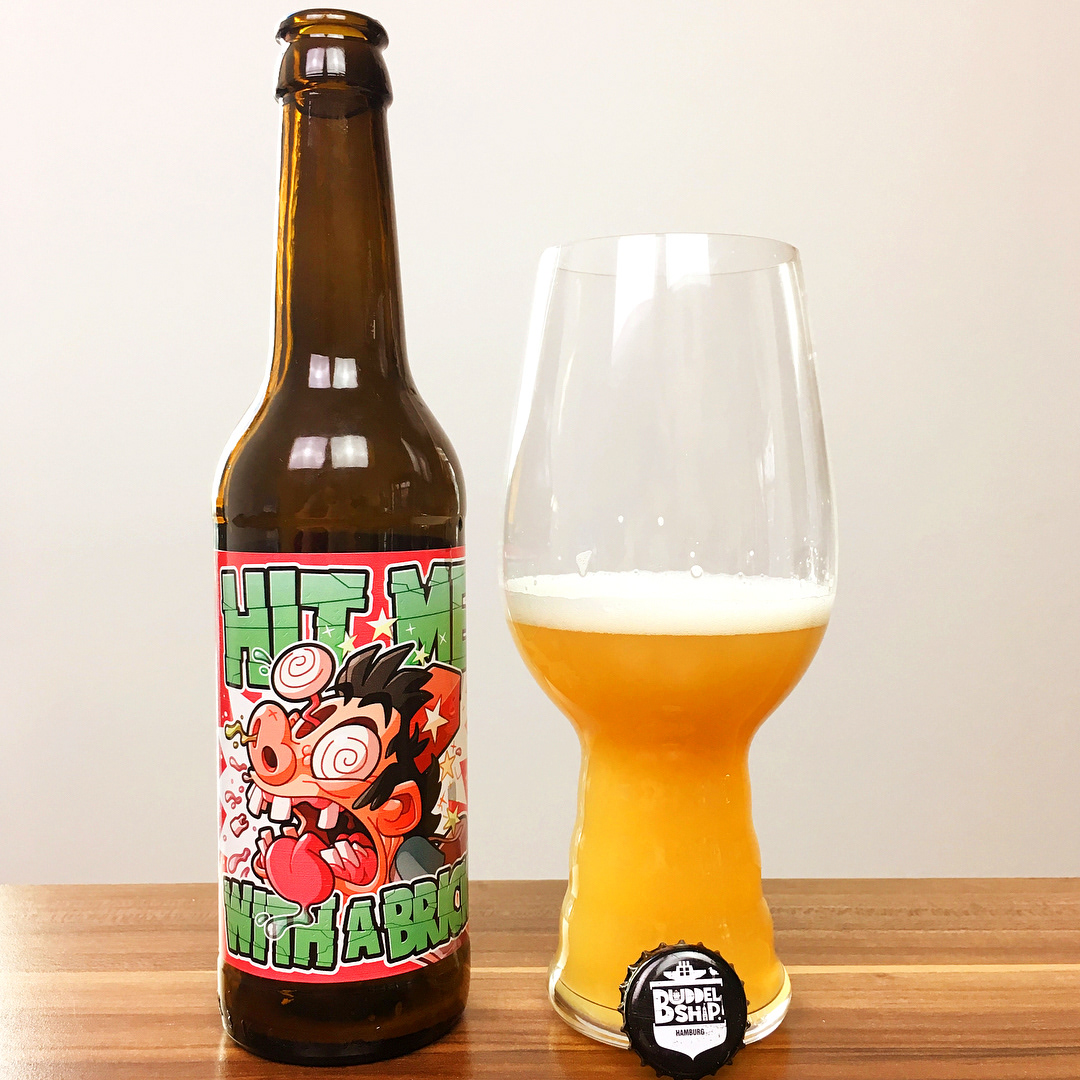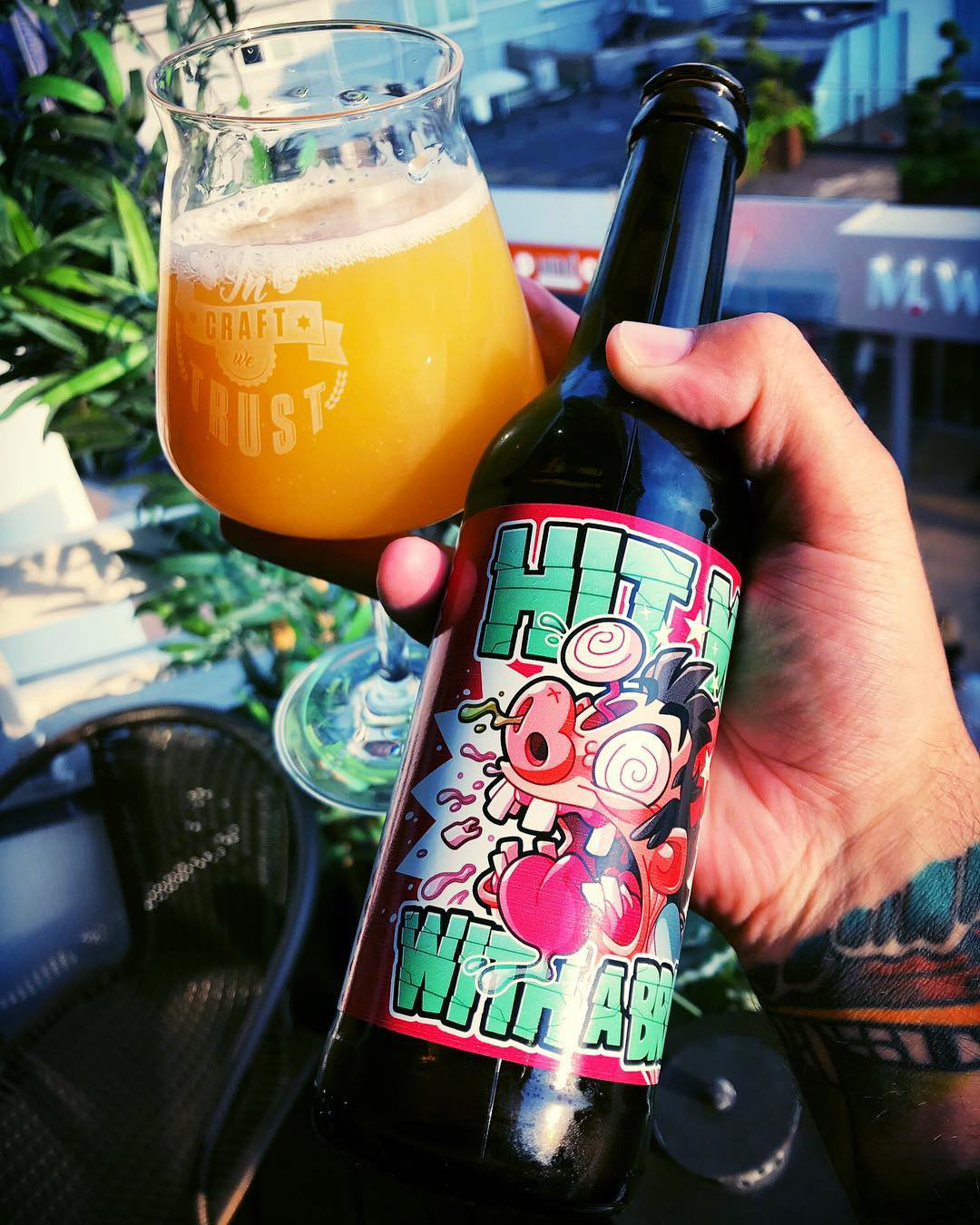 About the beer:



Together with Sudden Death, Buddelship have brewed an insanely great mango milkshake IPA. The "Hit Me With A Brick" New England IPA has 5.7% alcohol. Super hazy and extremely hoppy, while stylishly emphasizing fruit notes. One of the best IPAs from Germany.




Aroma: Pine, Tropical Fruits, Citrus Fruit
Taste: tropical fruits, citrus fruits