Back in 2013, Restless Longboards asked me to come up with some cool skateboard deck artworks. They loved the Tiki idea and wanted second one with the same vibe to complete their brand new board release: so I did an Aztec design.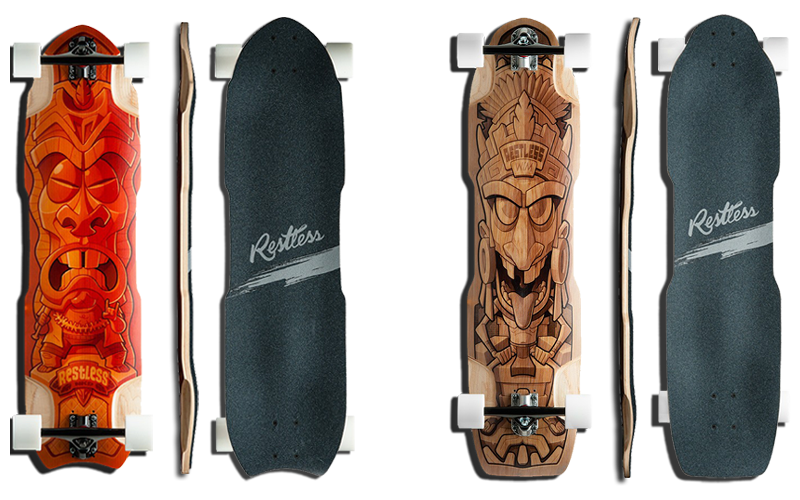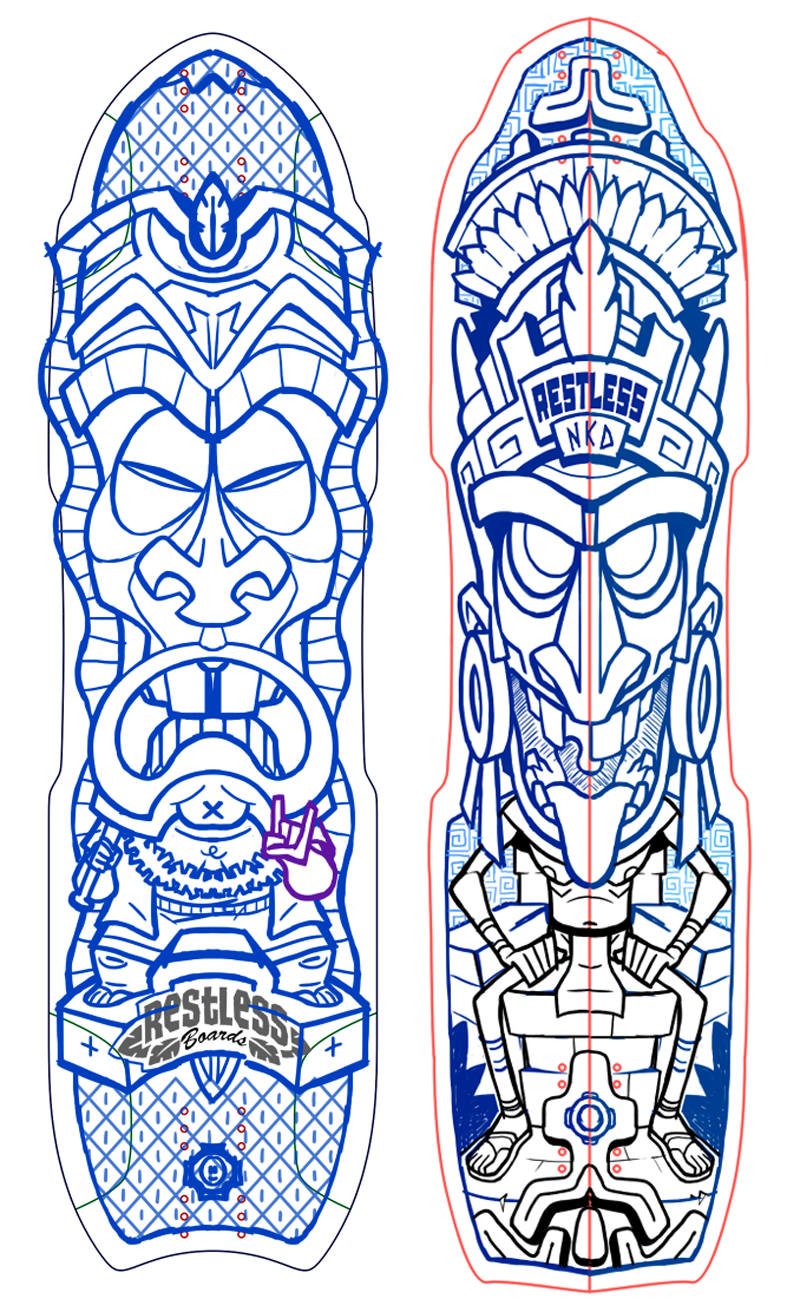 The images are printed on a translucent glass fiber, allowing to see the wood texture through them. The result is pretty neat!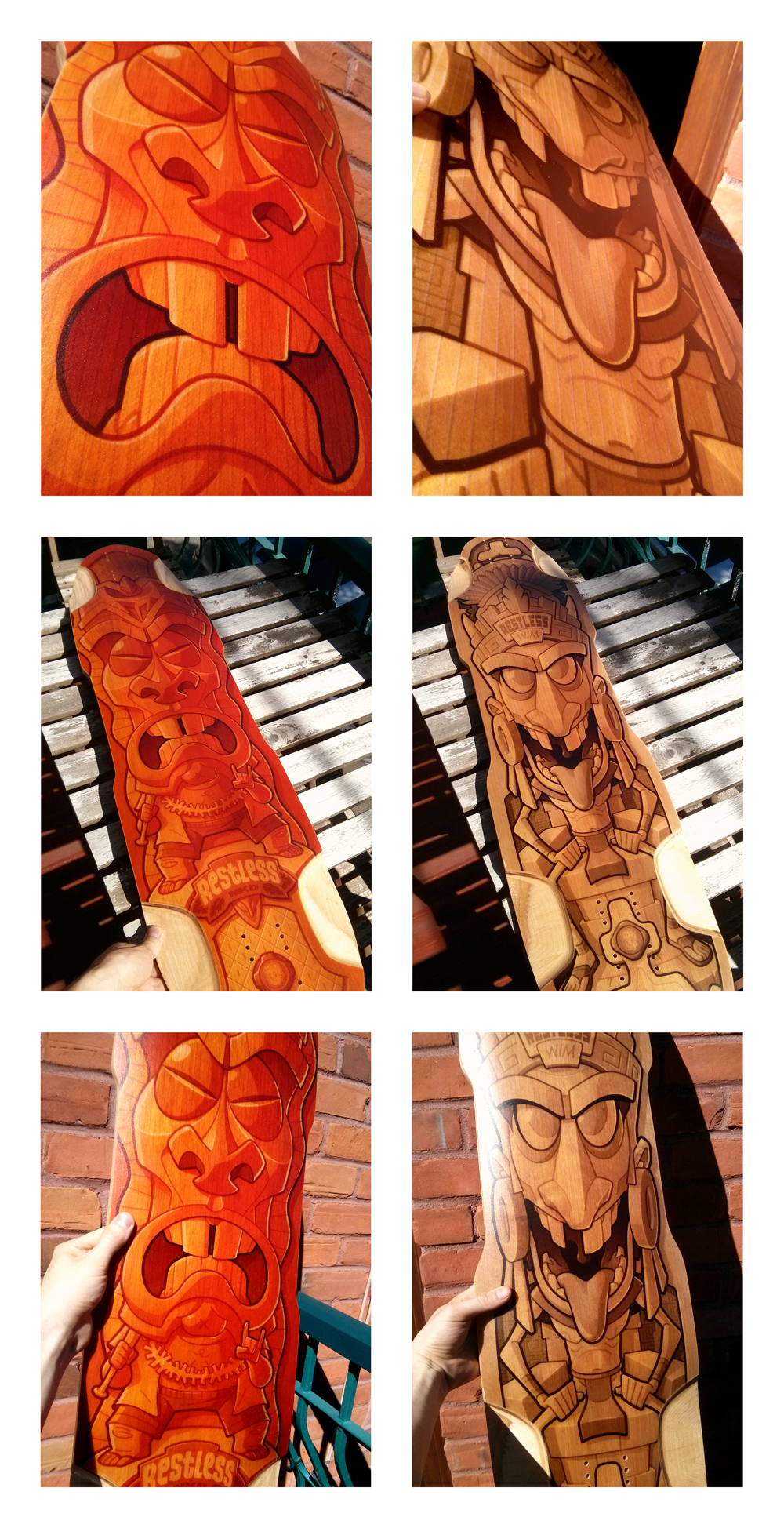 These two board may be out of stock right now but
Restless Longboards website 
worth the visit if you're on the look for high-quality longboard gears.